Elements of success-earth, fire and water
Share - WeChat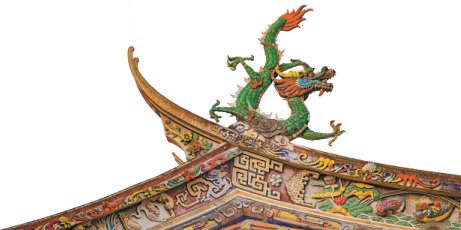 A centuries-old shipwreck off the coast of Guangdong province was finally salvaged in 2007, two decades after it was found completely by chance. Archaeologists named that famous shipwreck, dating to the Southern Song era (1127-1279), Nanhai One.
The ill-fated ship was carrying a full cargo when she, as is believed, sank shortly after setting off from Quanzhou, Fujian province, which was one of the world's busiest ports at the time.
While it was unfortunate for the vessel at the time, for today's researchers, the wreck is a perfect time capsule, sealing the prosperity of ancient maritime trade within its cabins-over 170,000 porcelain artifacts, many of which remain intact, have been found among its ruins. And it is estimated that about one-third of them are white glaze produced in Dehua, a county about 70 kilometers from what is today downtown Quanzhou.
The precious underwater treasure trove unveils one piece of a grand picture depicting the area's porcelain industry, which, according to archaeological findings, formed and blossomed over the course of 3,700 years.
According to Li Jian'an, a veteran researcher of ceramics, who is also the former director of Fujian Provincial Archaeology Research Institute, the Song (960-1279) and Yuan (1271-1368) dynasties represented the industry's peak in ancient China.
As "Quanzhou: Emporium of the World in Song-Yuan China "newly gained the UNESCO World Heritage status, the site of Dehua Kilns, which is included in the inscription, is ready to tell stories of the booming trade on the high seas from the mountainous area inland.
"Dehua porcelain is an outstanding representative of ceramic varieties exported from ancient China," Li says. "Thanks to maritime trade, its development leapt between the 10th and 14th centuries," Li says. "It was aimed at the high-end markets overseas due to its refined nature."
In Europe, Blanc de Chine (the white from China) that was produced in Dehua became a popular variety and later influenced the renowned Meissen porcelain in Germany.
Without flamboyant decorations, the white glaze is usually printed or carved with simple but elegant floral patterns.
According to Li, articles including bowls, plates, boxes and vases are among the main types of products exported during the Song and Yuan periods (960-1368). The white porcelain was found in large quantities, not only aboard Nanhai One, but also among shipwrecks from Indonesia, Malaysia, and other areas across South China Sea. Samples of Dehua white porcelain have also been found at archaeological sites in West Asia and East Africa.
Crafting such exquisite products requires time. According to The Travels of Marco Polo, a book chronicling the 13th century Venetian traveler's adventure in China, the way to make the clay base for the porcelain is to take a particular variety of soil from a quarry, and spend 30 to 40 years exposing it to sunshine.
"Fathers take it, and only their sons can use it," the book says.
"White porcelain evidence proves the powerful industry and trading capacity of Quanzhou," Li further explains. "It also shows local people's continuous creativity."
Most Popular