Kering ramping up digitalization in China
Share - WeChat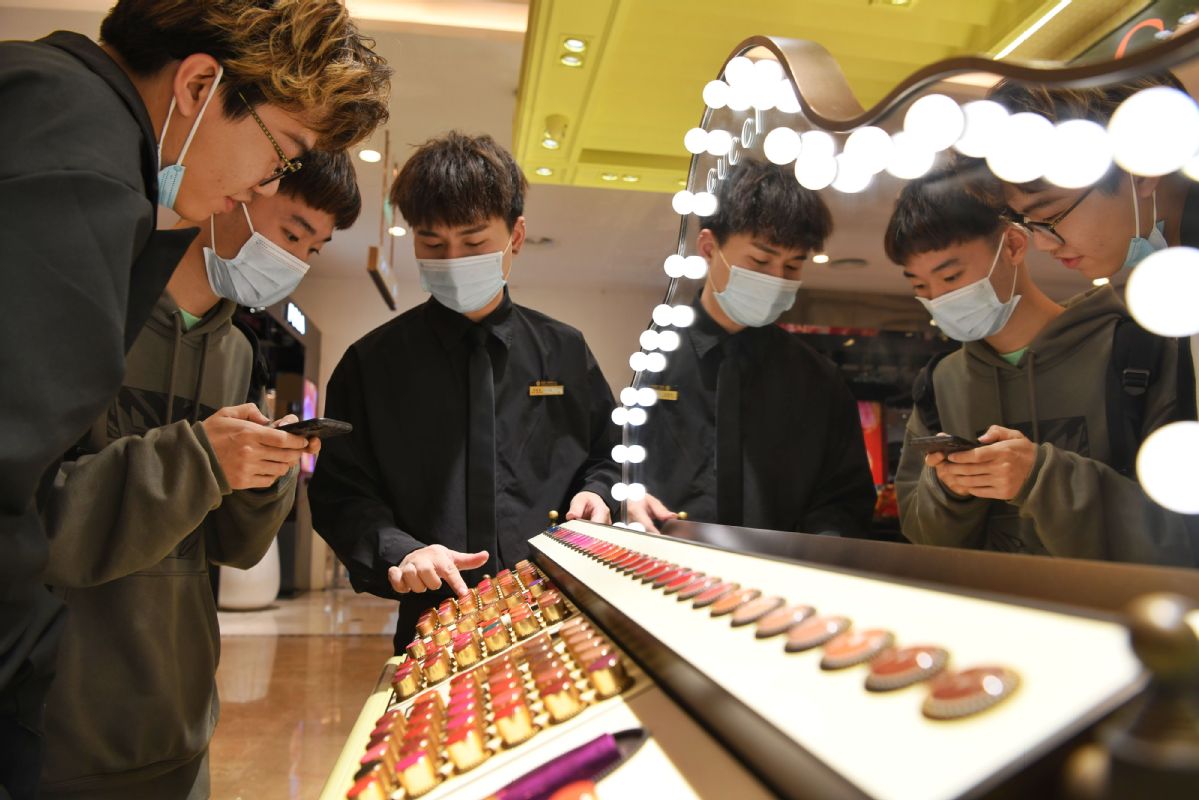 Amid the outbound travel restrictions due to the COVID-19, prominent luxury house Kering Group has been further leveraging its digital ecosystem to deliver fluid shopping experiences both online and offline in China-its fastest-growing market globally in the first quarter this year-said a top executive.
Gregory Boutte, chief client and digital officer of France's Kering Group-which manages a series of renowned fashion, leather goods, jewelry and watch brands-said China is a critical market for the group in terms of retail growth potential and digital inspiration.
According to a recent Bain & Co report, a third of global luxury sector revenue comes from Chinese consumers and it is forecast to increase to more than 45 percent by 2025. The Chinese mainland is on a path to becoming the biggest luxury market worldwide.
Prior to the COVID-19 pandemic, a majority of global luxury sales came from Chinese traveling overseas. But with travel restrictions, most of this buying is being conducted within China, said the house that owns Gucci, Saint Laurent and Bottega Veneta. This confirmed its earlier strategic choices and accelerates its adaptation to China's digital ecosystem, which has led the world in terms of innovation and trendsetting in the digital fashion space.
While the attraction of the Chinese market used to be largely generated from affluent local customers, now it is also becoming increasingly sought after due to its ability to innovate businesses.
"It is a huge opportunity for us because by being relevant with Chinese customers, we are potentially ahead of time for what we have-a peek into what's going to happen soon in Europe and in the United States," said Boutte, who heads the group's digital transformation and the development of e-commerce, customer relations management, data management and innovation.
Kering's local team in China has been empowered to understand the local market and deliver better experiences for Chinese customers through leveraging technology and merging global tools with local digital tools, he said.
"It's easier to create one single strategy globally. It's much more complicated to have that global strategy and also have teams locally that will adapt their own specific strategy. But that's a strength that enables us to be a group of wide brand portfolios that customers all over the world can aspire to in a way that's relevant for them," Boutte said.
In China, Kering has been a leader in digitalization of the luxury sector. In 2017, Gucci was one of the first luxury fashion brands to create its own official Chinese website. Other brands under Kering have gradually set up official websites, WeChat stores and WeChat mini programs, with online campaigns based on various festivals in China like the Chinese Lunar New Year, Chinese Valentine's Day and the Singles Day-Tmall's key consumption period.