E-commerce to boost luxury goods in nation, says Kering official
Share - WeChat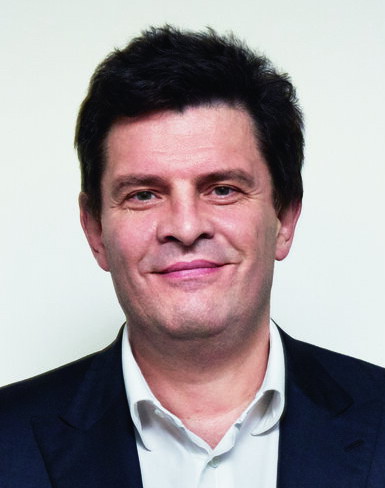 Consumption of luxury goods in China will increase following the rise of the middle-income group both in numbers and affluence, the rapid growth of e-commerce and the emergence of consumers who, unlike in the past, now shop in China, said a top executive of Kering Group, a prominent French luxury goods company that owns brands such Gucci, Bottega Veneta and Qeelin.
Jean-Francois Palus, managing director of Kering, said the third China International Import Expo (CIIE), which opens Wednesday and ends Tuesday in Shanghai, is a great opportunity to increase the company's presence and visibility in the Chinese market.
China has a significant place in the global commercial and industrial world, he said.
Palus said Kering's vision of modern luxury this year during the CIIE will focus on biodiversity. Kering will enhance its omnichannel experience with more localized strategies in China.
In its third-quarter financial report released on Oct 22, Kering said it achieved a substantial feat by ensuring its revenue stayed nearly unchanged from that of last year despite the COVID-19 crisis.
Most noticeable in the quarter was the quick and strong recovery in the Asia-Pacific region, particularly China. The region accounts for 38 percent of Kering's total sales.
"The gravity center of our group is more and more moving East to China," said Palus. "We have a very good momentum on the Chinese mainland."
The global luxury market size in terms of annual sales will reach 320-330 billion euros ($354-365 billion) in 2023, thanks in large part to Chinese consumers, online channels and young customers, according to the latest Luxury Goods Worldwide Market Study, produced by research firm Bain& Co in collaboration with Italian luxury industry monitor Fondazione Altagamma.
Chinese consumers will make up around half of luxury purchases globally by 2025, compared with 35 percent in 2019, said the report.
Kering's third-quarter financial results show the mainland market is one of the very few regions that are positive over the nine months since the beginning of the year, up nearly 30 percent. The revenue from retail in the third quarter was up more than 80 percent year-on-year in China.
Despite the impact of COVID-19 on sales in February and March the Chinese market has come to grips with the virus outbreak earlier and faster than the rest of the world, said Palus.
The Chinese luxury market is further driven by the return of tourists, who used to spend overseas but are now spending in China due to concerns over outbound travel.
The company has expanded the presence of its brands in Hainan province where duty-free stores are booming. "Qeelin is on fire in Hainan. This momentum is here to stay and will even accelerate in the future," he said.
Globally, Kering's e-commerce sales have enjoyed a quick, triple-digit (155 percent) growth in China, compared to 101 percent globally. Though, e-commerce represents roughly 6 percent of the group's sales in China, it is twice as high as last year.
Meanwhile, the task of sustaining an efficient and adequate network of its brick-and-mortar stores-a key part of its business in China-is crucial to the group. Kering has 210 stores on the Chinese mainland, including the 20 new stores added so far this year.
"We will continue to open stores as there is significant potential for growth and to expand," he said. Balenciaga opened a store in Kunming, Yunnan province, in April.
Being creative in store helps engage young consumers more. For instance, Bottega Veneta has organized pop-up stores such as "The Invisible Store" in Shanghai in July and Beijing in September.
For Kering, an omnichannel experience for technology-savvy Chinese consumers can create a seamless experience, both online and in-store. Digital empowerment allows salespeople to be more responsive and agile at stores as well, Palus said.
So consistency in online and in-store experience-it involves creation, product, image, communication, the store and the execution-matters, said Palus.
"It is like a journey," he said. "You can choose several routes, but those routes need to be consistent and you have to feel at home whether you are in a store or online."
The company is banking on localized e-commerce strategies to expand its digital footprint, he said.
Nearly all of Kering's luxury brands operate their own mini program on WeChat. After having ended its collaboration with Yoox Net-a-Porter, Kering has operated its own digital platform. Its exclusive e-store on Tmall offers most of its brands. A call center in Shanghai was set up recently to improve customized services.
A strong local team will ensure Kering adapts to local habits and takes initiatives to bring innovations and brands closer to consumers, he said.