Dramatic account
Share - WeChat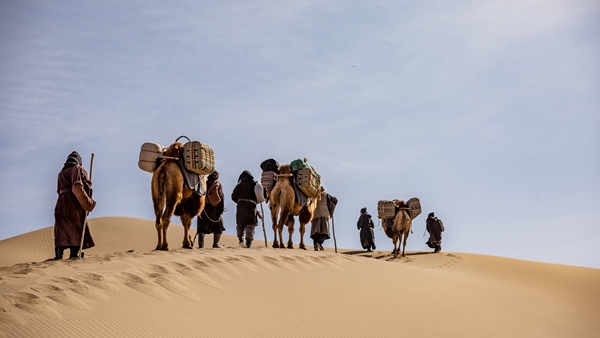 According to Lyu Bo, co-producer of the show, the original intention of the project was to make a documentary telling the public how Dunhuang became what it is today.
"We were wondering who, 2,000 years ago without the aid of modern transportation or technology, would cross the desert and come to this place? And how were the Mogao Caves created from scratch?" Lyu says.
He says the actors and actresses for each character were specifically chosen to match the features of each historical figure. But how were those figures chosen themselves?
That was another difficulty Magan faced. Selecting just five main characters from Chinese history-one for each episode-was a challenge, because there are more stories, of more historical figures, to be told.
He adds that he hopes the docudrama will connect with a younger audience.
"When we look at history, we are really looking in a mirror," Magan says. "It's history that reveals to us who we are and where we came from."
Magan directed the show, together with Colm Whelan, who also doubled-up as the director of photography. The duo worked closely with the Chinese crew, who were together for around two months while shooting in Dunhuang.
It was a symbiotic partnership that paid off, because, as Magan says: "Chinese people, like their history, are complex, brilliant, brave and ambitious."
Most Popular