Dramatic account
Share - WeChat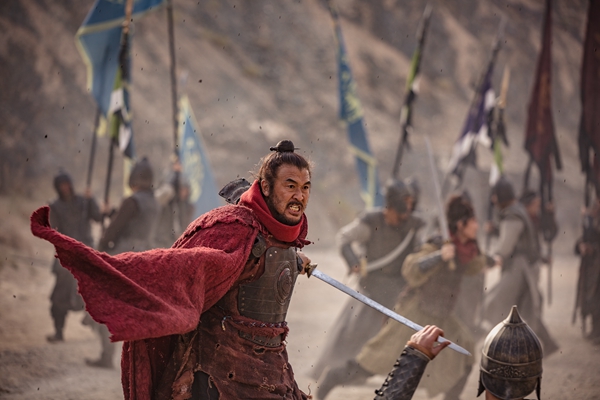 A new show weaves expert opinion with live-action storytelling to recount the compelling history of Dunhuang, Li Yingxue reports.
There are times when the destiny of a docudrama depends on one man. For Dunhuang-Edge of the World, that man is Irish director Ruan Magan.
When he first arrived in Dunhuang, in northwestern China's Gansu province, in October 2019, he was impressed by the extraordinary landscape. He had long been obsessed with the history there. This was a passion project, and the docudrama's future rested on his script-and the crew being able to bring it to life.
Now, two years on, and the first three episodes have aired online through Tencent Video, both in Chinese and English. Encouragingly for Magan, they have already been viewed more than 22 million times.
The first episode tells the story of Ban Chao, a diplomat from the Eastern Han Dynasty (25-220) who opened up the ancient Silk Road for trade about 2,000 years ago.
Film director Feng Xiaogang is the Chinese narrator of the five-episode docudrama while Magan provides the English voice-over, his third contribution to the production beside his roles of general director and writer.
Magan has been filming in China for more than 20 years. "I have a real fascination for the country, its people and China's long history," he says.
Most Popular