Dramatic account
Share - WeChat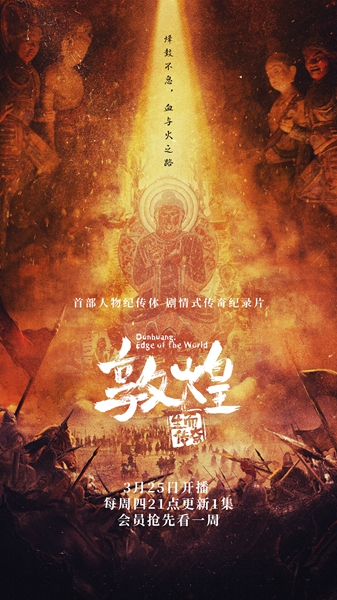 "We studied them in great detail, and the drama scenes are based on those historical records," he says.
Chang Yu, historical consultant on the docudrama's production team, says the series focuses more on the stories of the people in history, unlike most works which simply present the manuscripts and murals of Dunhuang.
"The fact is, it is people who are the protagonists on the historical stage," he says.
Speaking about the relationship between historical facts and records, and the imaginative interpretation of them, Chang, a lecturer of history at Shenzhen University, says records of people are always fragments, so both the study of history, and artworks created on that basis, should be backed by enough evidence to provide an accurate depiction.
"Take Ban Chao's story as an example. All of his stories in the show are based on historical records and much of his dialogue is transcribed from such sources. I think Ban Chao's life story could be more legendary and dramatic than our docudrama portrays," Chang says.
As well as Chang, many international scholars who are also passionate about Dunhuang studies are interviewed on the show to offer the audience their perspective.
Most Popular