Experts' take: Chinese-Russian media in digital age
Share - WeChat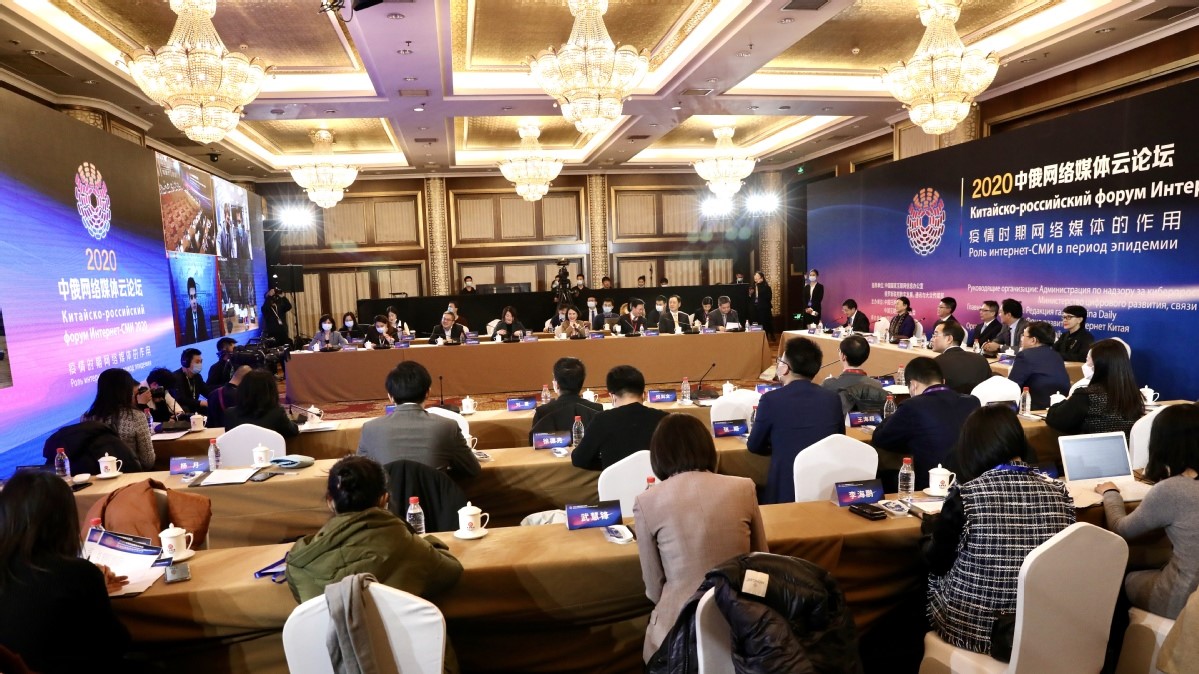 Editor's note:
The 2020 China-Russia Online Media Webinar was held on Friday, centering on the role of online media in the COVID-19 pandemic.
Government officials, experts, scholars, media organizations and representatives from internet companies in the two countries attended the event via video link, and conducted in-depth discussions on topics such as international public opinion patterns, media technology innovation and China-Russia new media cooperation in the context of the COVID-19 pandemic.
Let's see some highlights from the speakers at the webinar.