Chinese media content becoming more popular in Russia
Share - WeChat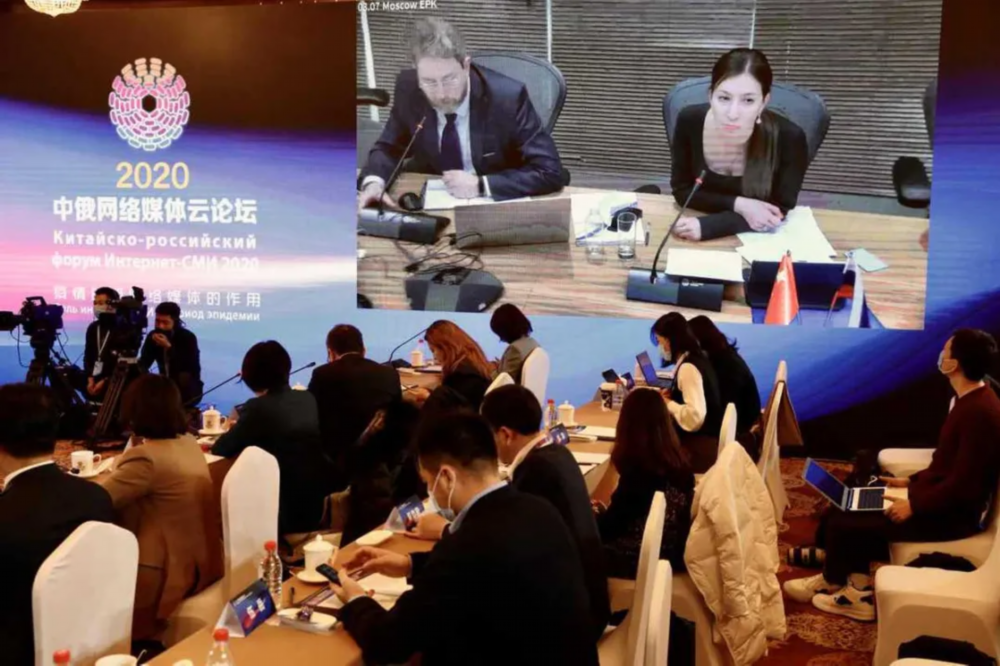 Russians are very interested in Chinese media content, said Bella Cherkesova, deputy head of the Ministry of Digital Development, Communications and Mass Media of Russia, during the 2020 China-Russia Online Media Webinar in Beijing on Friday.
The integration of Eurasia, or even the whole world, is accelerating, and the architecture of international relations has changed dramatically, Cherkesova said, adding media were playing a unique role during this important historical period.
Information is flowing from all over the world every minute, and it's difficult to handle all it, said Cherkesova. Under this condition, priorities go to newspaper, magazines, internet publication, through which people obtain required and reliable information. During the COVID-19 pandemic, the reliability of information is especially important.
The pandemic has changed many aspects of social lives, Cherkesova said. Excluding the inevitable negative impact brought by quarantine, it has had positive impacts on the number of media users and quality of media content.
During the pandemic, Chinese media content became popular in Russia, thanks to deeper cooperation between Chinese and Russian outlets, as well as more spare time and less travelling, according to Cherkesova.
China is the country which has most contact with Russia in the media sector, Cherkesova said. The two countries have successfully held China-Russia Media Forum several times, and other events such as New Media Forum and China-Russia TV week.
Cherkesova said the media from both countries supported each other during the pandemic. Russia's SPB TV provided 100,000 medical masks to China.
China and Russia are facing an urgent task, that is, building a system which could solve various problems and create a positive and beautiful future for society and diplomacy of the two countries, Cherkesova added.
The 2020 China-Russia Online Media Webinar was held on Friday under the theme "Role of online media in the COVID-19 pandemic".
Government officials, experts and scholars, media organizations as well as representatives from internet companies of the two countries attended the event via video link, and conduct in-depth discussions and exchanges on a series of topics.