Deepen China, Russia online media cooperation: China Daily publisher
Share - WeChat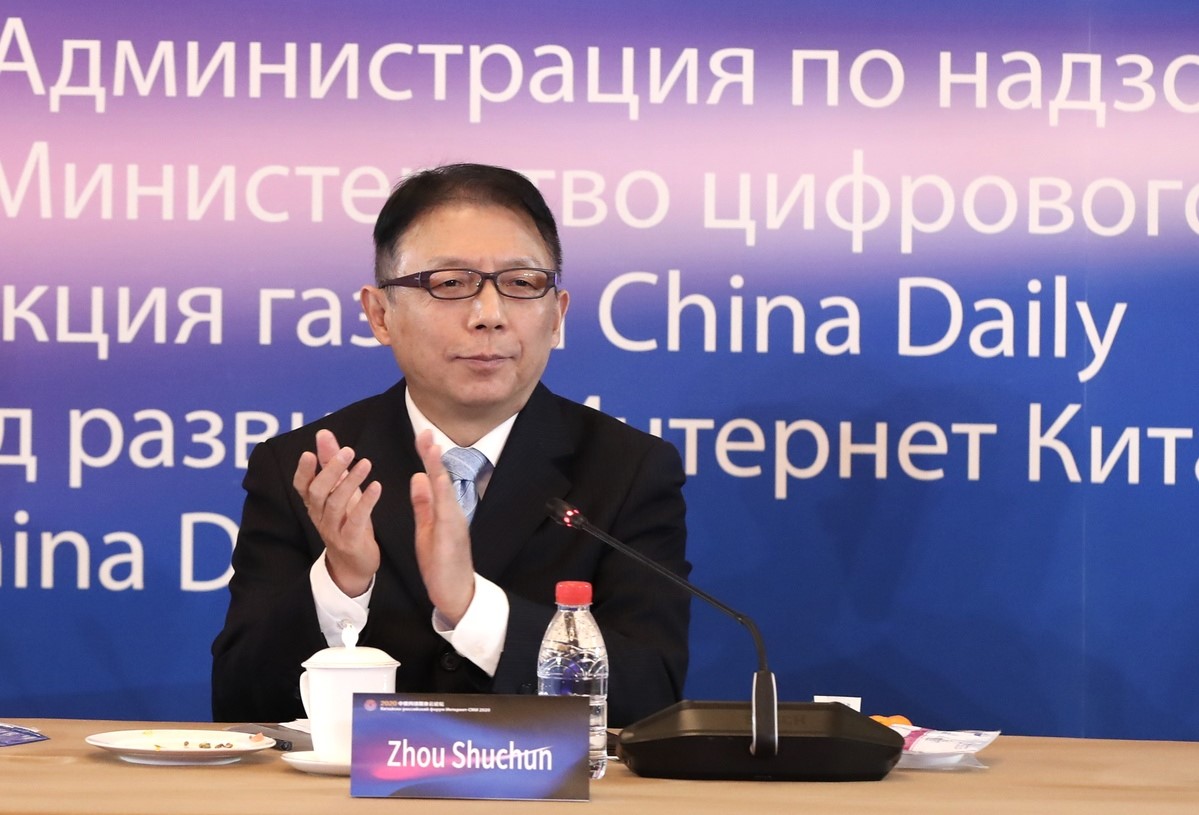 Online media in China and Russia should deepen cooperation and jointly enhance international discourse power, China Daily publisher and editor-in-chief Zhou Shuchun said at the 2020 China-Russia Online Media Webinar on Friday.
"We should conform to the times, grasp development trends, deepen all-round cooperation with innovative thinking and shoulder the responsibility of the media in the epidemic period," Zhou said.
As one of the most dynamic fields of innovative development and application of information technology today, the internet has played an important role in the prevention and control of the COVID-19 pandemic, and the digital industry and digital economy are showing signs of rapid development, he added.
As two world powers and permanent members of the United Nations Security Council, China and Russia are shouldering an important responsibility and mission and online media of the two countries should play a role as "pillars of the powers" and carry out practical cooperation to maintain multilateralism and play their important role in global strategic stability, he said.
Online media should deliver authentic and authoritative information and build consensus among the people, Zhou pointed out.
"At present, the risk of a second wave of epidemic prevention and control looms large. We should fully summarize beneficial experiences and do a good job through multiple forms, platforms and channels in news spreading, keep efficient circulation for true, authoritative and comprehensive information, and safeguard the public's right to know," he said.
Stories about the battle against the disease in the two countries should be soundly heard, and mutual trust for people between the two countries should be bridged by digital means, he added.
The publisher called on online media in the two countries to stay innovation-driven, and embrace "new infrastructure" to enable future development.
"Online media in the two countries should grasp the development opportunities brought by the 'new infrastructures' that accelerate media's innovation abilities via technology," he said, adding online media from the two nations should adhere to open sharing and cooperation, and expand cutting-edge technology innovation through joint laboratories, media innovation research centers and technology innovation talent exchanges.
The forum, the fourth of its kind, kicked off in Beijing and Moscow via video link on Friday.
With a focus on the "role of online media in the COVID-19 pandemic", the forum was co-hosted by China Daily and the China Internet Development Foundation. About 100 government officials, experts and scholars, media organizations and representatives from internet companies in the two countries attended the webinar.