Going's getting tough, but the undaunted Huawei gets going
Share - WeChat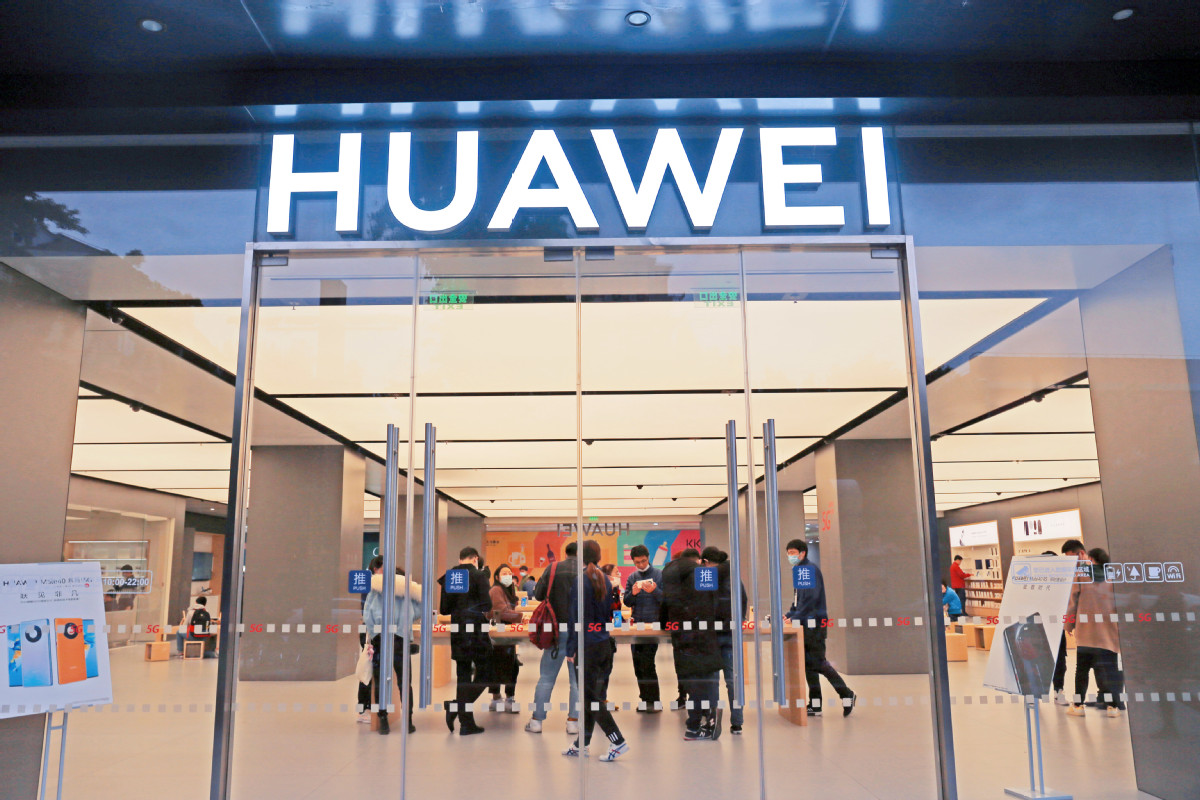 Designers of Huawei Technologies Co have drawn inspiration from a salt-tolerant plant species-Populus euphratica, commonly known as the euphrates poplar, or desert poplar-found in the boundless, sparsely populated and extremely inhospitable Gobi Desert in northwestern China.
In the desert, rows of poplar trees sway in silence. In the autumn, their leaves sport a peculiar hue of yellow that has led Huawei's designers to add it to the design of the Mate 40 5G smartphone series, which was unveiled in late October.
"Desert poplar represents the spirit of the Chinese people, as they never yield to difficulties and always stay strong," said Yu Chengdong, CEO of consumer business group at Huawei.
Yu may well have been referring to the recent struggles of Huawei, a Chinese company, and its steely resolve to move forward, no matter what, even when faced with harsh US measures against its product sales and technologies.
Washington's measures continue to crimp the company's access to crucial 5G components. Undaunted, Huawei, it has been reported in the media, has resumed production of its 4G smartphones.
The reported production resumption came after US technology giant Qualcomm Inc confirmed it had obtained a supplier license for a number of products, including some 4G products, to continue its shipments to Huawei.
Shanghai-based financial media outlet Yicai quoted a source from Huawei's supply chain as saying that currently Huawei's 4G smartphone orders are placed in small batches, and these finished 4G phones are expected to be available in the market in the first half of next year, or in the first quarter at the earliest.
When contacted, Huawei did not respond to comments on the reported production resumption. But sources familiar with the matter confirmed it and said though 5G chips are still not freely available, the production resumption of 4G smartphones will help Huawei to maintain its cooperation with existing retail partners in overseas markets like East Europe, Russia, the Middle East and Africa where 4G products are still popular among consumers, in spite of the advent of the 5G era.
Production resumption may well mark an important milestone for troubled Huawei. It offloaded its popular Honor brand to a consortium of over 30 agents and dealers after facing persistent unavailability of technical components needed for its mobile phone business.
The Shenzhen-based company, once the world's largest smartphone maker by shipments, lost the top spot and settled into the second position in the third quarter of 2020, according to market research company International Data Corp.
In the July-September period, Huawei's sales declined 22 percent year-on-year due to sluggish international markets and a drop of more than 15 percent in China. The company continues to face challenges due to the ever-increasing impact of the US sanctions, which are taking a toll on its performance even in China as the brand is trying to pace out its shipments over a longer period, IDC said in a research note.
"Huawei cautiously managed its shipments across its product lineups and lowered the production of some popular models like the Mate 30 series. Its channel management and prioritization also resulted in a supply shortage in the lower-tier cities, delaying purchases from loyal customers," IDC said.