Time to upgrade phone? You bet!
Share - WeChat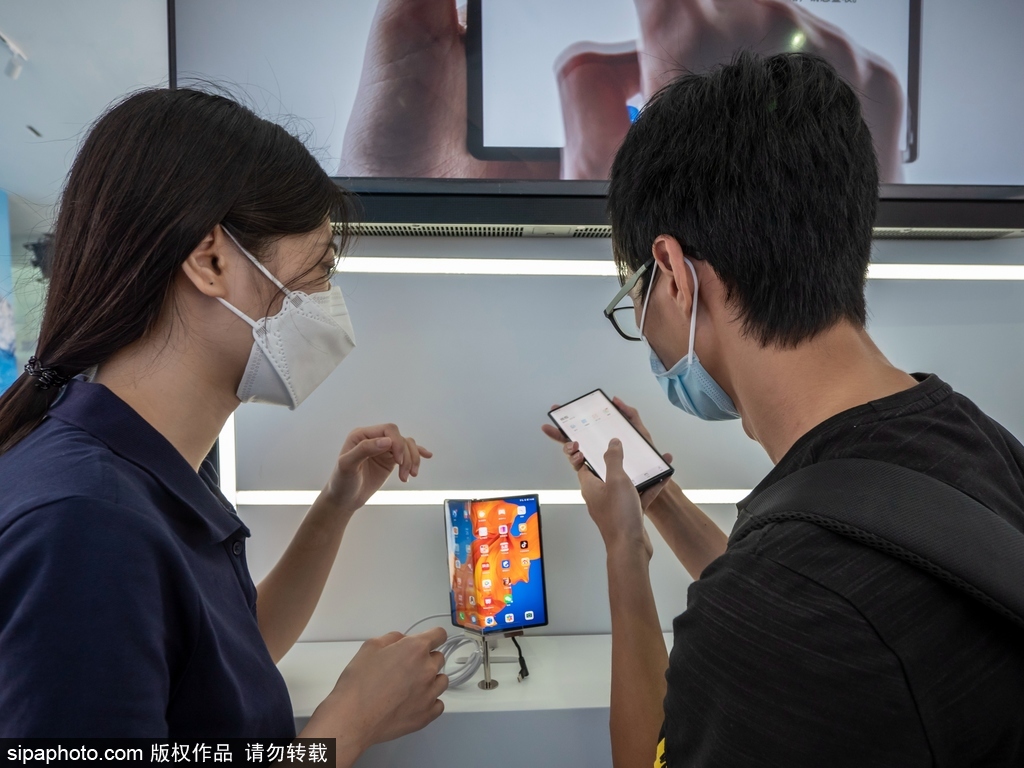 "Is it high time to buy a 5G phone now or should I wait?" I have been bombarded with the question by friends ever since China commercialized 5G last October.
As a reporter, I focus on the technology industry; so, I've had the chance to try out dozens of 5G phone models at their launch events. I even bought two of them, but I seldom gave a positive answer to the question until recently.
First of all, China now has a wide 5G coverage, which makes it convenient for consumers to use 5G smartphones. Currently, 5G signals are available in all prefecture-level cities in China, and consumers in more than 300 cities are able to access 5G signals when they are in subways, taking a walk in parks, or shopping. Such wide coverage can ensure a relatively good experience when consumers travel around.
Moreover, telecom carriers have announced their plans to cover key counties and towns with 5G signals next year, which will attract more consumers to 5G smartphones.
At the same time, the prices of 5G data packages are also dropping significantly from the starting price of more than 120 yuan ($18.3) per month at the start of this year to about 90 yuan now, making the tech affordable for more people to enjoy the 5G service.
There are more 5G smartphone models to choose from-the most affordable one now costs only 999 yuan.
I finally found out that 5G can deliver more than just faster download/upload speed to consumers. Earlier this month, I had viewed a fantastic virtual live concert on my 5G smartphone, and the careful blending of digital technologies and the bustling concert made me realize that 5G now could offer an entirely new immersive experience that 4G cannot deliver. And I am willing to pay for it.
Via a video app on my 5G smartphone, I immersed myself into a 360-degree entertainment of a live concert held in Guangzhou, Guangdong province, though I was physically in Beijing.
Just by swiping my fingertip across the phone's screen, I can now choose the best seats and experience the show from multiple angles and even get up close and personal with my favorite artists on stage.
What fascinates me most is that I can choose to look from stage into the crowd, offering an approximation of what it would feel like to be the singer or guitarist during a show. I thought it's better than the best seat in the house, and I paid 88 yuan for a ticket to the virtual concert.
The experience offers a peek into what 5G can offer to ordinary consumers. We have already heard that 80 percent of 5G's commercial potential lies in its use in industrial scenarios, and only 20 percent of 5G's applications will be consumer-oriented ones.
But many experts also highlighted that it will take about a decade for 5G-enabled industrial applications to become widely used in reality. So, meantime, it is the 20 percent consumer-oriented applications that will flourish at a faster speed.
I am glad to see Chinese companies are heading in that direction, and hardcore gamers already sense the 5G benefits. It is said gamers refuse to leave home when playing their favorite games on their PCs.
Now, with 5G cloud gaming, consumers can instantly switch from gaming on their PCs and continue where they left off on their 5G mobile devices with no lag.
Cloud gaming will make gaming accessible to all. With all the heavy processing done on the cloud, 5G cloud gaming can turn every smartphone into a gaming console.
China's big three telecom carriers are also working on a new 5G-enabled messaging service, which is designed to replace current short messages with a system that is richer, provides phone book polling, and can transmit in-call multimedia.
With the new messaging service, consumers don't have to download a variety of mobile apps. They can directly do a lot of things such as buying train tickets and booking simply by sending messages.
Just as 4G brought services like Uber ride-hailing and Facebook livestreaming, 5G will bring a wealth of services we haven't even imagined yet. So, yes, it's high time to buy a 5G smartphone indeed. Just go for it.