Manufacturers snap up stakes in Chinese battery makers
Share - WeChat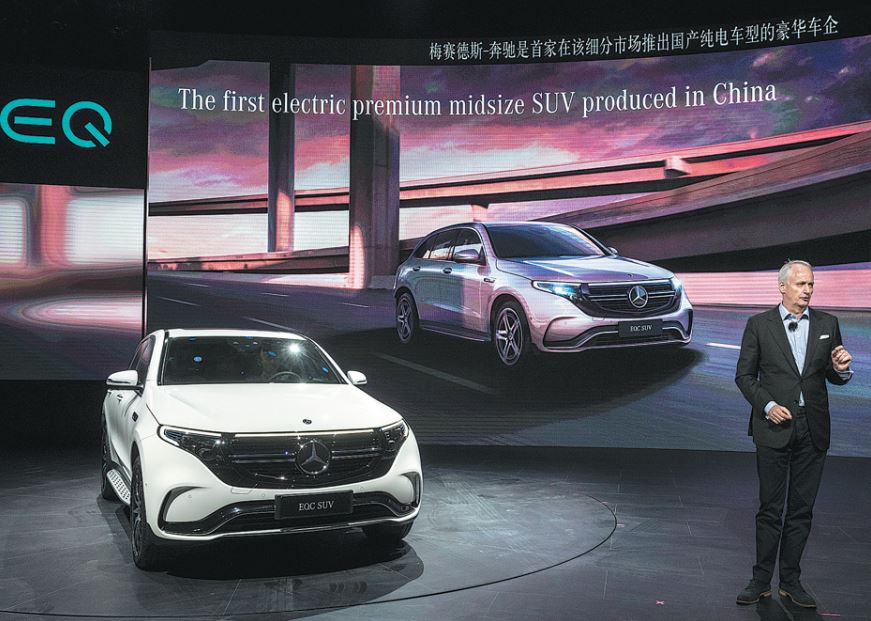 Daimler acquires 3 percent of Farasis Energy to support electric models
International carmakers are buying stakes in Chinese power battery companies to ensure supplies as they rev up production of electric vehicles not only in the country but on a global scale.
On Friday, German car group Daimler said it is spending "multimillion" euros to acquire a stake of around 3 percent in Chinese battery cell maker Farasis Energy.
Hubertus Troska, Daimler's board member responsible for its China business, said taking a stake in a Chinese battery cell maker will further leverage the potential of advanced technology partners to pursue its global electrification strategy.
Its Mercedes-Benz brand expects over 50 percent of its passenger car sales to be electric cars or plug-in hybrids by 2030.
"China is the world's largest electric car market with tremendous potential for further development. We are already working with strong and trusted partners in China, not only to enhance our local footprint but also to strengthen our competitiveness worldwide," Troska said.
Daimler said the two companies will also work on developing and producing highly advanced battery cells to extend ranges while cutting charging times for the carmaker's ambitious electrification goal.
According to the deal, Farasis can join projects involving Mercedes-Benz next-generation electric vehicles at an early stage. In order to be able to meet increasing demand from Mercedes' German plants in the future, Farasis is building a plant for battery cells in Bitterfeld-Wolfen, Germany.
In this year alone, Mercedes-Benz expects to offer five electric models and 20 plug-in hybrids in the market globally. Late last year, it launched the China-made EQC SUV, which uses batteries from China's CATL.
Daimler said a balanced supplier set is the basis for access to the best possible technology and a prerequisite for competitiveness, but Farasis is a "fixed cornerstone" in the existing set of its battery cell suppliers.
"In the future, we will continue to strengthen our activities in research and development, production and purchasing in China," Troska said.
Daimler started working with Farasis in 2019 in a project producing battery cells using electricity from renewable energies such as hydropower, wind and solar energy.
Daimler is not the first international carmaker to buy part of a Chinese battery maker.