Manufacturers snap up stakes in Chinese battery makers
Share - WeChat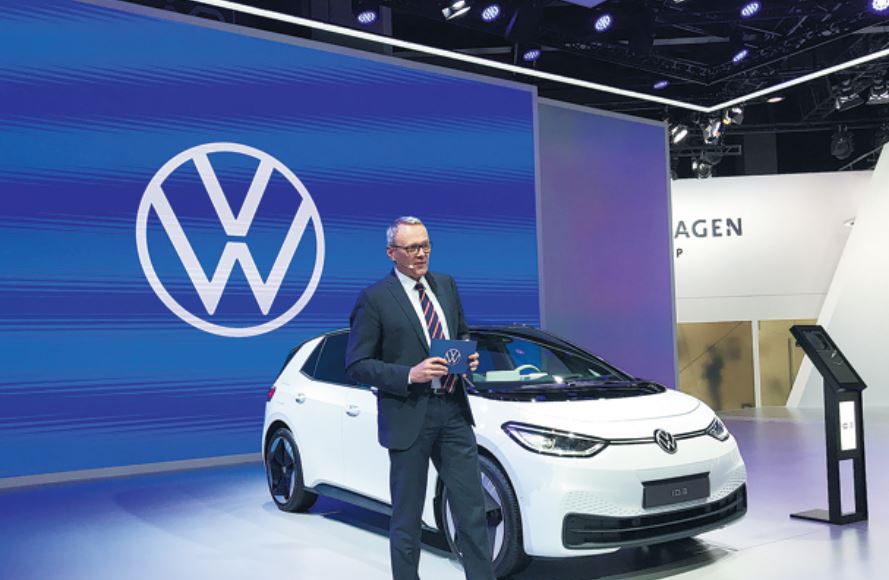 In late May, Volkswagen said it will acquire a 26 percent stake in battery manufacturer Gotion High-Tech Co for around 1 billion euros, which will make it the company's largest shareholder.
Herbert Diess, CEO of Volkswagen AG, said the partnership is an opportunity for Volkswagen to achieve deeper know-how in the field of batteries. Gotion has a number of projects over the entire battery value chain from sourcing, development and production to recycling.
Volkswagen said Gotion, which is China's third largest battery maker after CATL and BYD, will supply batteries to its three joint ventures in the country, two of which are making vehicles on Volkswagen's electric MEB platform.
The MEB is a new modular electric vehicle platform of Volkswagen Group, and the first model based on the platform is scheduled to hit the Chinese market later this year.
Volkswagen Group China CEO Stephan Woellestein said the first batch of MEB models will use CATL batteries, adding that the deal with Gotion will not affect ongoing contracts with other battery suppliers including CATL.
The German car group has set a goal of selling 1.5 million new energy vehicles a year in China by 2025, which means it will need another 100 gigawatt hours from now to then, which is beyond the capacity of any supplier, Woellenstein said.
Last month, Automotive News Europe reported that Chinese new energy vehicle and battery maker BYD is in talks with carmaker Jaguar Land Rover to supply automotive batteries from a plant in the United Kingdom.
The UK would be BYD's first European battery cell factory, but the company is also looking at other European sites, said the report citing a source familiar with the situation.
The International Energy Agency predicts there will be 125 million electric vehicles on the road worldwide with annual sales reaching 21.5 million by 2030.
China sold 1.2 million new energy vehicles in 2019 and this is expected to hit 15 million units by 2030.