Pandemic speeds up change in country's auto market
Share - WeChat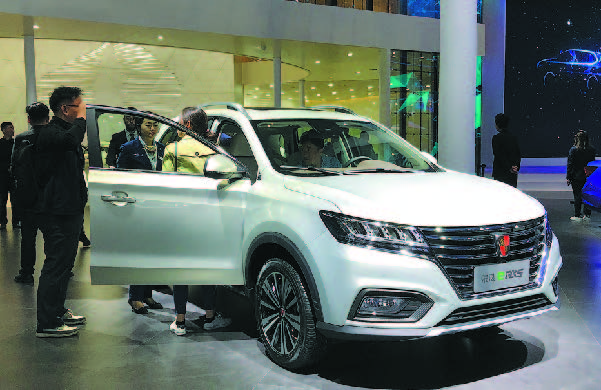 Native brands suffering and some could vanish as joint ventures lead in sales
Chinese auto brands are continuing to lose market share at home despite that their sales are beginning to rebound from the effects of the COVID-19 pandemic.
Statistics from the China Association of Automobile Manufacturers showed that Chinese auto brands sold 571,000 passenger vehicles in May with a market share of 34.1 percent, down 2.2 percentage points compared with same period in 2019.
In the first five months of 2020, Chinese auto brands sold 2.26 million passenger vehicles.
The market share accounts for 37.1 percent, down 2.8 percentage points year-on-year.
A report by the China Passenger Car Association shows that the market share of Chinese auto brands has declined for 20 months in a row since May 2018.
In February, their market share soared to 52.3 percent, the highest record in two years, but started to decline soon.
Chen Shihua, deputy secretary-general of the CAAM, said the reason for the significant increase was that most factories of foreign joint venture brands are located in Hubei province, which was hardest hit during the pandemic.
Therefore, their production capacity was affected. When Chinese auto brands resumed production, they saw an increase of market share.
However, after the domestic outbreak was brought under control, consumer demand was mostly concentrated in joint venture brands, Chen said.
In terms of brands, the top three best sellers among Chinese car companies-Geely, Great Wall Motors and Changan-saw sales increase in May.
According to CPCA statistics, Geely sold 108,800 units in May, an increase of 20 percent year-on-year. At the same time, Great Wall sold 81,900 vehicles, up 31 percent compared with same period of 2019. Sales at Changan surged 62.6 percent to 72,000 units in that month.
BYD and Chery showed a single-digit decline in May and the sales of some other Chinese car brands, including BAIC Yinxiang, Dongfeng Yulon and Hawtai Motor, saw a double-digit decline.
Some Chinese carmakers are even facing difficulty in surviving. Haima Automobile plans to rescue its vehicle business by selling real estates in Haikou, Hainan province.
Zotye Auto released an extended holiday notice, which said that staff at its Hunan base will have one-year holiday. It also encourages resignation because of the effects of the pandemic.
Xu Haidong, vice-chief engineer of the CAAM, said that China's automobile market is in a transformative period.
Some leading Chinese brands seized the absolute majority of local carmakers' combined market share.
This trend will continue and the pandemic has helped accelerated this process.
Tan Benhong, vice-president of Changan, once said it was estimated that 50 percent of Chinese auto brands will disappear over time.