Equity cap in commercial vehicle JVs to be removed
Share - WeChat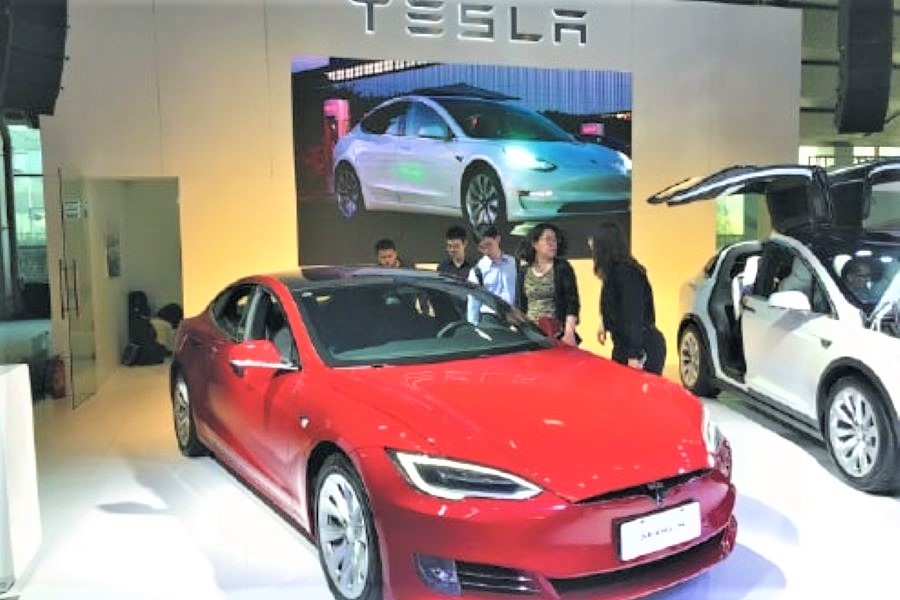 Restrictions in gasoline car partnerships to be phased out starting 2022
China is scheduled to phase out foreign investors' equity cap in commercial vehicle joint ventures starting from late July, as part of its commitment to further opening up the world's largest vehicle market.
The current 50 percent cap, put in place in 1994, will be removed next month for companies that produce commercial vehicles, according to the latest negative list for foreign investment the National Development and Reform Commission and the Ministry of Commerce released last week.
During the first five months this year, commercial vehicles including trucks and buses totaled 1.85 million, down 1 percent year-on-year from the same period last year, according to statistics from the China Association of Automobile Manufacturers.
That could be considered a feat compared with a 27.4 percent fall in passenger vehicles registered in the same period, primarily due to the coronavirus pandemic.
Commercial vehicles account for around one quarter of China's vehicle market, which has been the largest since 2009, and the prospects remain bright in the long run.
Some carmakers including France's Renault have turned their focus in China to commercial vehicles from the highly competitive passenger vehicle market.
The removal of the equity cap in the commercial vehicle sector is part of a three-step measure the commission announced in April 2018 to gradually remove the limits of foreign investment in the country's car manufacturing joint ventures.
The commission said that four decades of reform and opening-up have shown that only opening up can invigorate the market, force companies to innovate and integrate Chinese and international resources.
The cap in the new energy vehicle industry was removed in the second half of 2018 for international carmakers. The limits will be scrapped for gasoline passenger car producers starting from 2022.
US electric carmaker Tesla Inc was the first to benefit from the removal and it kicked off its wholly-owned plant in Shanghai in January 2019. The first vehicle rolled off the assembly line in the same year.
Local production has enabled the carmaker to further cut the costs of its Model 3 electric car, which has been one of the bestselling models in China starting from this year. It is also planning to introduce the Model Y into the Shanghai plant.
German car giant Volkswagen AG is increasing its share in Chinese joint venture JAC Volkswagen to 75 percent, which will enable it to gain control of company management.
Volkswagen said the deal, which is worth around 1 billion euros, will be finished before the end of this year.
"By opening up the market, China is giving Volkswagen new business opportunities," said Volkswagen Group China CEO Stephan Wollenstein in a statement.
Volkswagen said it will introduce five new models by 2025. JAC said in a regulatory filing that Volkswagen will also introduce models under its mainstream brands into the joint venture, which will have an annual capacity of 350,000 to 400,000 units by 2029.
Gasoline passenger cars remain the largest automotive segment in China, accounting for around 76.8 percent of the 7.96 million new vehicles sold in China in the first five months this year.
German premium carmaker BMW inked deals in October 2018 with its Chinese partner Brilliance Auto to raise its stake from 50 percent to 75 percent in its passenger car joint venture BMW Brilliance.
The deal is expected to be closed when rules capping foreign ownership for all auto ventures are lifted.
BMW had extended the term of the joint venture from 2018 to 2040, and said it will invest 3 billion euros to raise its annual capacity to 650,000 vehicles from the early 2020s, which will create 5,000 more new jobs.
The German carmaker is planning to build models, including the electric iX3 SUV, at its Chinese facilities for global markets.
Yale Zhang, managing director of Shanghai-based consultancy firm Automotive Foresight, said removing the cap will result in stiff competition, but it is beneficial for the market as a whole.
"Chinese carmakers cannot rely too much on their joint ventures for profit, which means they have to work harder on their own models. This will help cull the incompetent but cultivate the competitive such as Geely," Zhang said.
"Also, since foreign carmakers are allowed to have larger equity, which means more profit, they will step up their pace of introducing new models into China," Zhang added. "That is a good thing for Chinese customers."