Dual credit plan will boost NEV development in China
Share - WeChat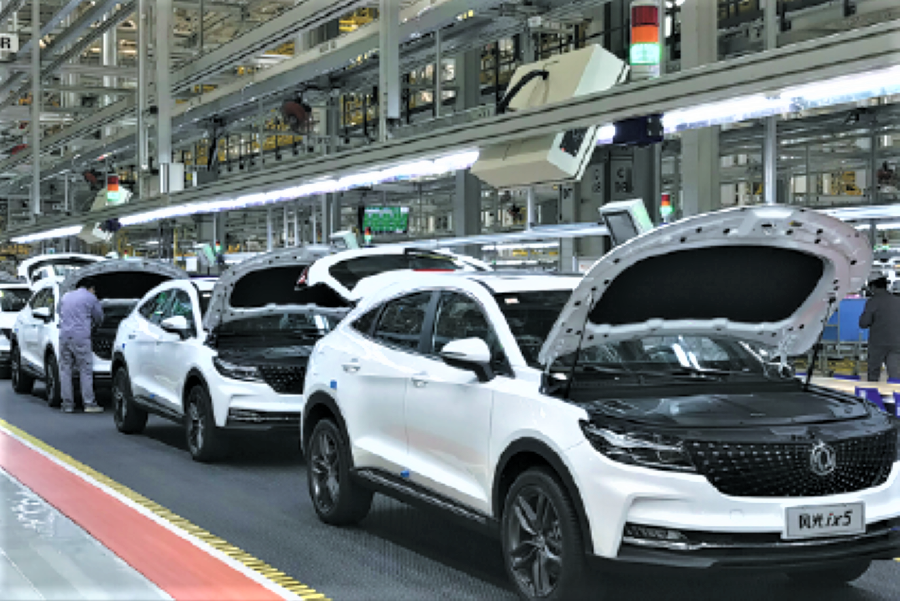 Chinese automakers expecting to have head start on international companies
China is planning to raise the ratio of electric cars and plug-in hybrids in carmakers' lineups in coming years, which officials and analysts say will help foster the growth of the burgeoning new energy vehicle industry in the world's largest auto market.
The Ministry of Industry and Information Technology said last week that carmakers in the country will garner credits accounting for 14 percent of their deliveries in 2021, and the figure will grow to 16 percent in 2022 and 18 percent in 2023.
This is part of the amendment of the dual credit policy China promulgated in 2017, which assesses carmakers according to their efforts to cut fuel consumption and to produce new energy vehicles.
Carmakers can amass credits by producing gasoline vehicles with less emissions than the country's standards or by producing electric cars, plug-in hybrids and fuel cell vehicles.
The companies are allowed to offset deficits in gasoline vehicle credits with those accumulated by their sister companies, those from producing new energy vehicles or those bought from others.
When promulgated in 2017, the requirements were 8 percent of a carmaker's vehicle deliveries for 2018, 10 percent for 2019 and 12 percent for 2020.
Back then, a carmaker could earn up to five points for producing an electric vehicle and 2 points for producing a plug-in hybrid. Now they can fetch 3.4 points and 1.6 points, according to the amendment.
Officials at the ministry said the new requirements can basically ensure that by 2025 passenger vehicles' average fuel consumption will fall to 4.0 liters per 100 km and new energy vehicles will account for 20 percent of total vehicles in the year.
They said since the adoption of the dual credit policy, carmakers have increased their investment in research and development, rolled out more new energy vehicles and improved passenger vehicle fuel efficiency.
Statistics show that average fuel consumption stood at 5.5 liters per 100 km in 2019, down 10 percent from 2016. New energy vehicle sales in the year totaled 1.06 million, ranking first globally for five years in a row.
Thomas Fang, a partner in the China office of global consulting firm Roland Berger, said the ratio increase is gradual, which is a good continuation of the current policy, and its emphasis on efforts to cut power consumption will help support competent carmakers.
The revisions have allowed vehicles with lower power consumption to earn more points than before, he said.
Cui Dongshu, secretary-general of the China Passenger Car Association, said China's new energy vehicle sector, which has seen sales fall since the second half of 2019, will see a rise in 2021 thanks to the amendment.