Suifenhe port of entry to remain closed
Share - WeChat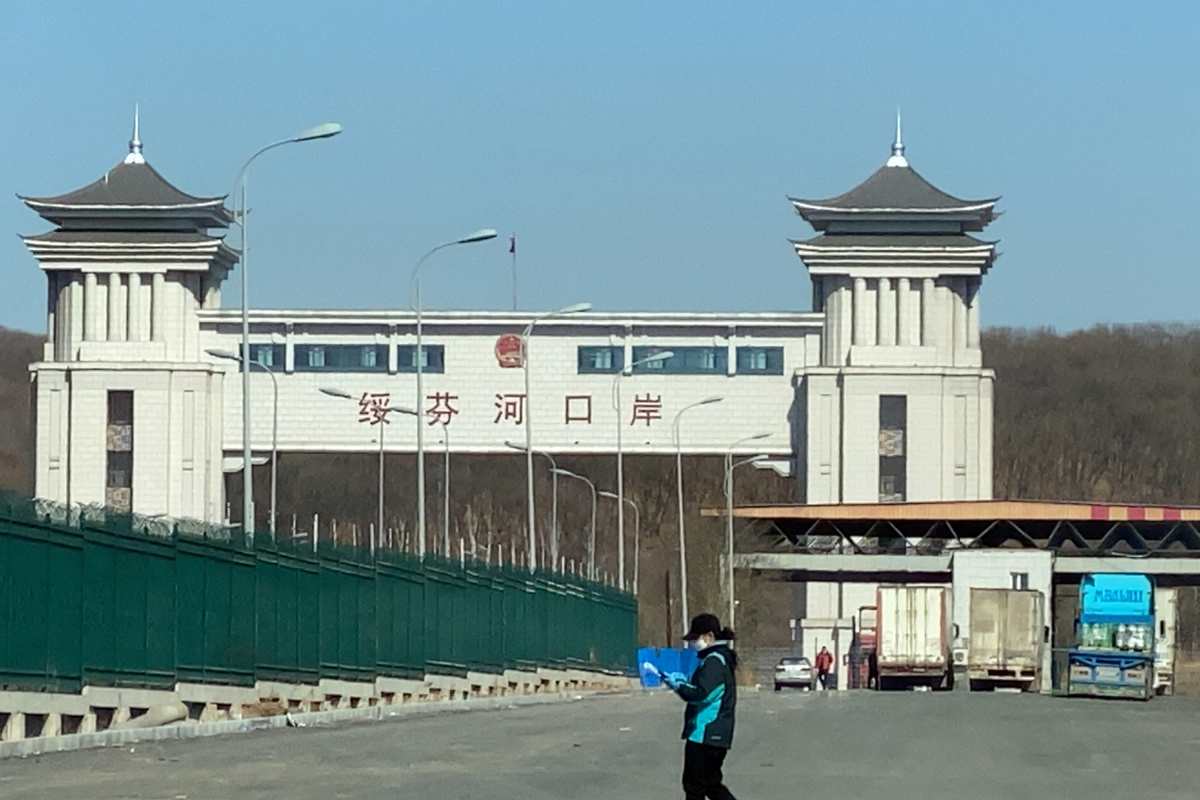 The highway port of entry in Suifenhe in Heilongjiang province will continue to be temporarily closed from Monday, Heilongjiang foreign affairs office said in a statement on Sunday.
The port has been temporarily closed since April 7.
The statement also urged all Chinese citizens in Russia to avoid entering the Chinese mainland via Suifenhe.
Police will be deployed to the city at the China-Russia border to patrol the border, including the key border areas throughout the day, the local virus control and prevention department said on Sunday.
Necessary isolation facilities will be set up and illegal cross-border activities will face crackdown, according to the department.
The province's health commission reported 21 new imported COVID-19 cases on Sunday, including 14 imported asymptomatic patients.
The province also reported five cases of infected people who were asymptomatic.
All the new cases were Chinese citizens who entered the Chinese mainland via the highway port of entry in Suifenhe after flying from Moscow to Vladivostok in Russia.
The local government has taken strict pandemic-control measures by placing all the returnees under concentrated quarantine and undergoing coronavirus tests.
They were also asked to register the health code and assigned red color, which means a higher risk of infection.
All residential communities in Suifenhe have been closed since Wednesday morning and each family can send one member outside for purchases every three days.
Residents are required to register pass permits and scan health codes when entering and leaving the communities, and masks and temperature checks are mandatory.
"We should pay attention to the asymptomatic patients because they have the higher risk of disease spread," Yu Kaijiang, director of First Affiliated Hospital of Harbin Medical University and head of the provincial medical team dispatched to Suifenhe, told CCTV. "However, local residents needn't panic."
Suifenhe People's Hospital and a makeshift hospital in Suifenhe will receive asymptomatic patients. Others will be sent to Mudanjiang, including those in serious condition, according to Yu.
After about a week's work, the makeshift hospital, which has been transformed from an office building and will have more than 600 beds, was basically completed on Saturday, according to China National Radio.
"Local hospitals now have the capacity of receiving asymptomatic patients, so the makeshift hospital is on standby and will begin work if needed," medical expert told CNR.
As of Saturday, the province had a total of 198 imported confirmed cases, four local asymptomatic cases, 137 imported asymptomatic cases and four case of local transmission.