Office becomes hospital in Heilongjiang
Share - WeChat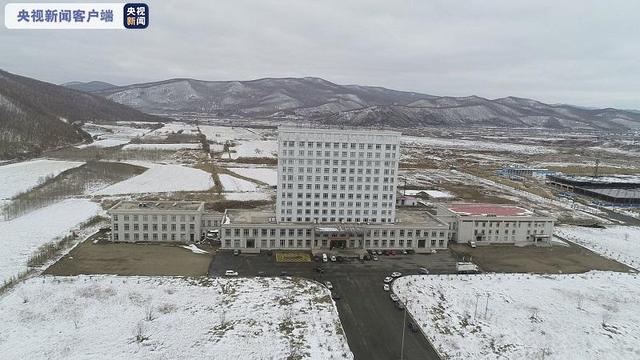 An office building that was converted into a hospital to treat COVID-19 patients is expected to open on Saturday in Suifenhe, Heilongjiang province, on the Russian border.
About 180 workers and 120 volunteers have been working in the building since Monday, transforming walls and water systems and installing sterilizing facilities.
It will provide more than 600 beds.
Medical teams assembled from hospitals in nearby Mudanjiang — around 400 professionals altogether in pneumology, intensive care and cardiology — will arrive soon to continue their work.
Heilongjiang's health commission reported 40 new imported COVID-19 cases on Thursday.
All the new cases were Chinese citizens who entered the mainland via the highway port of entry in Suifenhe before April 7 after flying from Moscow to Vladivostok in Russia's Far East.
All 40 have been hospitalized, and all passengers on the same flights have been placed in quarantine.
On Thursday, the province reported 23 new asymptomatic cases of infected people who came from Russia by the same route.
The port of entry has been closed since Tuesday, the provincial foreign affairs office said.
On Wednesday, the Chinese embassy in Moscow said all land ports on the border of China and Russia have beenb temporarily closed.
As of Thursday, Heilongjiang had a total of 126 imported cases, including six patients in serious condition, two asymptomatic cases from local transmission and 154 imported asymptomatic cases. One new suspected case was also reported.