Luckin mess unlikely to spawn new US sell-offs
Share - WeChat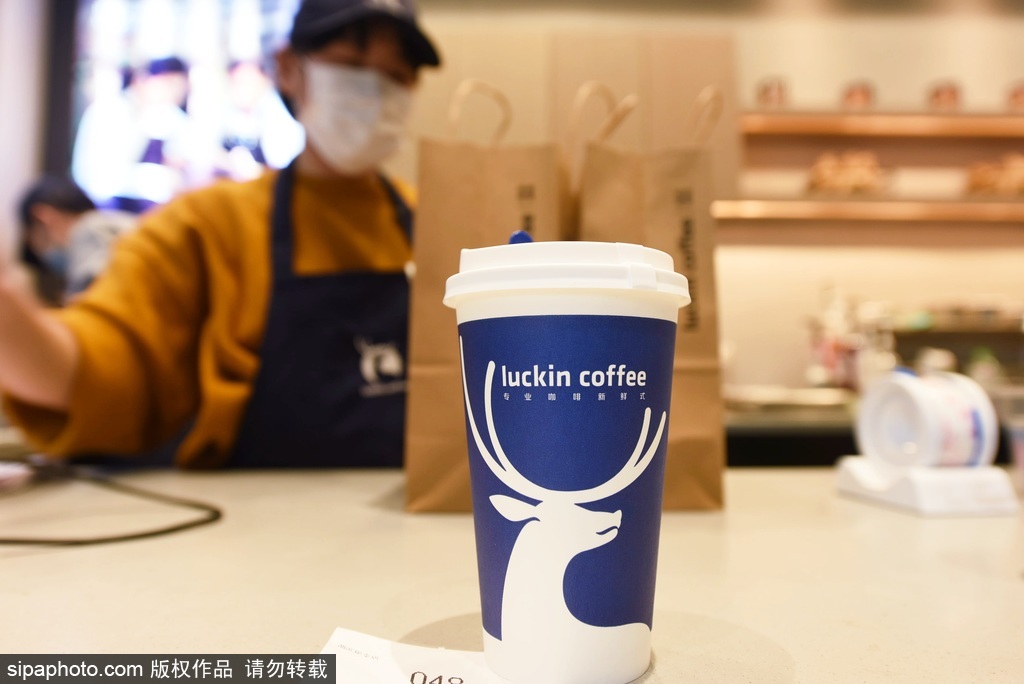 Financial fraud allegations against several high-profile Chinese firms are unlikely to trigger a spate of short selling in US-listed Chinese stocks, experts said on Thursday.
Luckin Coffee Inc's fraud has cast a shadow on US-listed Chinese firms. In less than a week after the Nasdaq-listed coffee chain admitted short-seller Muddy Waters' accusation of sales data fabrication, another Chinese company traded on Nasdaq, iQIYI Inc, has been accused of fraud.
A short seller report published by Wolfpack Research on Tuesday alleged that video-streaming platform iQIYI had inflated its 2019 revenue by approximately 8 billion yuan ($1.13 billion) to 13 billion yuan, or by 27 percent to 44 percent.
TAL Education Group, a New York-listed Chinese tutoring service provider, also reported inflated sales hours before Wednesday's opening bell. A routine internal audit found an employee fabricating sales of "Light Class" services, which accounted for about 3 percent to 4 percent of the firm's revenue, the company said.
iQIYI shares rose by 3.22 percent on Tuesday but fell by 4.57 percent on Wednesday to close at $16.51 per share. On Wednesday, TAL saw its shares fall by 6.74 percent to $52.06.
Another US-listed Chinese education stock GSX Techedu Inc also registered losses this week. The company recently reported a tenfold growth in earnings for 2019, but a short sell report in February questioned its financial integrity.
Chen Zunde, general manager of Guangdong Fund Investment Co Ltd, said Luckin's fraud has sparked investor concern over the authenticity of Chinese firms' reporting practices and made it easier for short-selling, which can partially account for the timing of the allegation against iQIYI.
Meanwhile, TAL may have chosen to proactively disclose the flaw in sales reporting to help safeguard its reputation as financial reporting integrity has been in the spotlight after Luckin's fraud.
Looking ahead, the possibility of having considerably more such reports against US-listed Chinese firms is low, Chen said, citing the pool of targets should be limited given that many US-listed Chinese firms saw lukewarm market performance.
"Financial reporting quality of overseas listed Chinese firms has improved substantially in recent years. It is nearly impossible to see a rather large batch of Chinese firms face short sell attacks as we saw in 2010 and 2011," said Dong Dengxin, director of the Finance and Securities Institute at the Wuhan University of Science and Technology.
That said, Dong still urged US-listed Chinese firms to strengthen financial reporting compliance and eradicate misconduct that takes advantage of differences in accounting standards between the two countries or loopholes in supervision cooperation.
Experts also called for Chinese firms to address the doubts by giving more detailed explanations and be more open in terms of data disclosure.
"Long-term harm to a corporation's reputation can be avoided by openly disclosing and taking remedial action for problems that are discovered in the firm's financial reporting," said David Kistenbroker, global co-chair of white collar securities litigation with global law firm Dechert.
"The full disclosures have the effect of rebuilding confidence in the capital markets," Kistenbroker said, adding that Chinese firms should continue to strengthen and test their internal controls for financial reporting.
Wang Haoyu, managing director of Beijing-based CreditEase Wealth Management, said the recent incidents of financial fraud will put pressure on US-listed Chinese firms in the short term.
But the pressure should be temporary, Wang said, while firms with solid fundamentals and reliable financial reporting will ride out the pressure.