Luckin Coffee shares down 75% after fraud revelations
Share - WeChat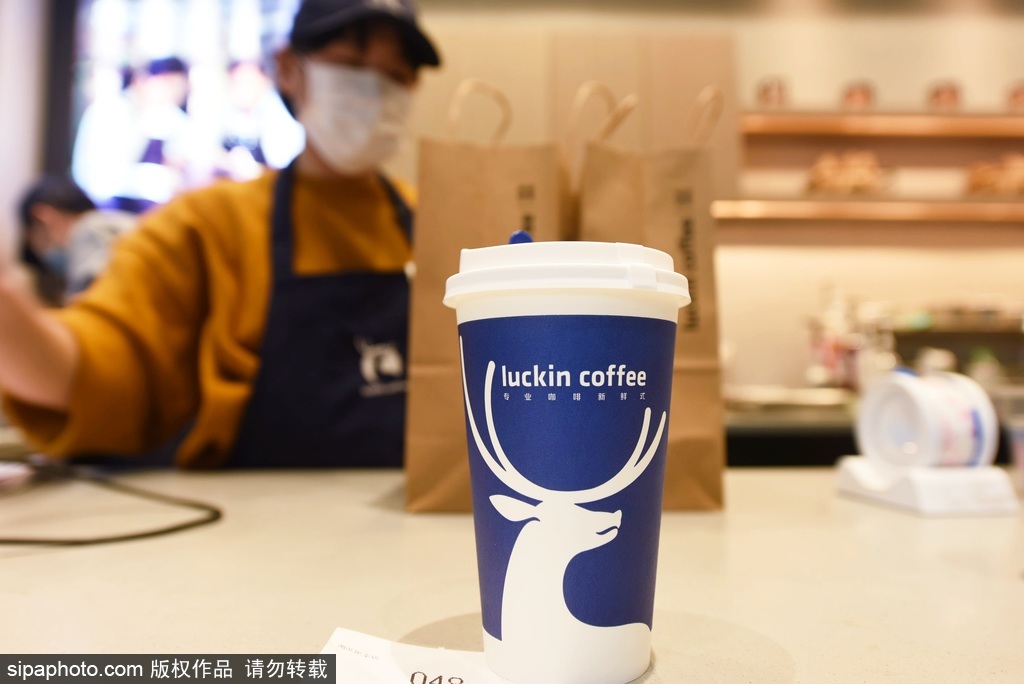 Luckin Coffee Inc's shares crashed more than 75 percent after the company revealed an internal investigation that alleged its COO was involved in 2.2 billion yuan ($310 million) in fabricated transactions over the past year.
The company, a so-called rival to Starbucks Corp in China, said on April 2 the internal probe revealed the aggregate sales amount associated with the fabricated transactions from the second quarter of 2019 to the fourth quarter of 2019 amounted to around 2.2 billion yuan.
Jian Liu, the chief operating officer and a director of the company, and several employees reporting to him, had engaged in certain misconduct, including fabricating certain transactions, according to the statement.
Luckin said the employees involved have been suspended and Luckin has terminated contracts and dealings with the involved parties.
Xiamen-based Luckin Coffee listed on the Nasdaq in May 2019, less than two years since its founding.
The news comes about three months after short seller Muddy Waters Research released a report on Luckin that said the company was inflating its numbers. Luckin initially denied the allegations following the release of the report.
Luckin has more than 3,800 stores in the country, mostly of smaller size and fewer baristas and said it would open 4,500 stores by the end of last year to become the country's largest coffee chain.
To cash in more from its existing customer traffic on its mobile application, Luckin Coffee last year developed Xiaolu Tea and self-run vending machines, and also turned into an e-commerce retailer selling electronic products.
Jason Yu, general manager of Kantar Worldpanel China, said Luckin's heavy assets of retail stores and its business model that relies on coupons without focusing on its core products and services make it hard to achieve financial balance in the long run, despite being empowered digitally.
The lack of cash flow in the first quarter of 2020 impacted by the COVID-19 epidemic has led to the exposure of Luckin's problems, though its revenue and cash flow in the past quarters last year had been gradually improving, said Wang Zhendong, a coffee industry analyst in Shanghai.
Luckin's strategy last year, by expanding to new business territories, was made to please investors, not to grow sustainably as a catering business, he added.
Wang said Luckin Coffee's subsidy has lowered the level of per customer transaction and therefore reduced profitability of the entire coffee chain industry. However, its boldness to digitalize a conservative catering business has prompted the reforms of the brewed coffee industry and has shaped new consumption behaviors in the country, he said. For example, Luckin's quick expansion to size stores and emphasis on delivery services and cashless payment have stimulated the prevalence of delivery and store pickup services in coffee chain brands across the country.
China Securities Regulatory Commission said on Friday in a statement that the commission is deeply concerned about Luckin's fraud and has strongly condemned its fabricated transactions behaviors.