Treasures of Shaanxi
Share - WeChat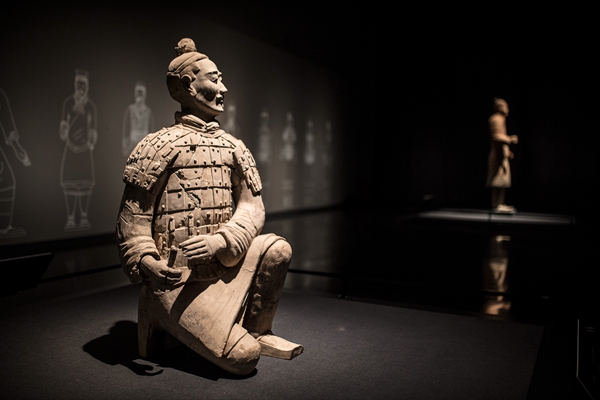 A rare exhibition of key artifacts from the province is an artistic and cultural showcase of Chinese civilization spanning four dynasties, Lin Qi reports.
Ask any avid museumgoer to name the artifacts that epitomize the magnificence of Chinese civilization, and he or she may list famous objects like the 3,000-year-old bronze He Zun vessel, a kneeling terracotta archer guarding Qin Dynasty (221-206 BC) Emperor Qinshihuang in the afterlife, the gilt-bronze censers of the Western Han Dynasty (206 BC-AD 24), or even the painted three-colored glazed ceramics featuring horses and their riders from the Tang Dynasty (618-907).
They all represent a strong, influential era, and they all originated from today's Shaanxi province, which once enjoyed prominence in Chinese history.
People have seen these celebrated objects separately at museums, and are drawn to appreciate them again and again.
It is therefore something of a blockbuster claim when an exhibition can boast such a star-studded lineup to include all these artifacts of crucial significance to Chinese history and culture.
But the exhibition Everlasting Like the Heavens, an ongoing show at the Tsinghua University Art Museum through Dec 17, provides just that rare opportunity.