BRICS media photo exhibition opens in São Paulo
Share - WeChat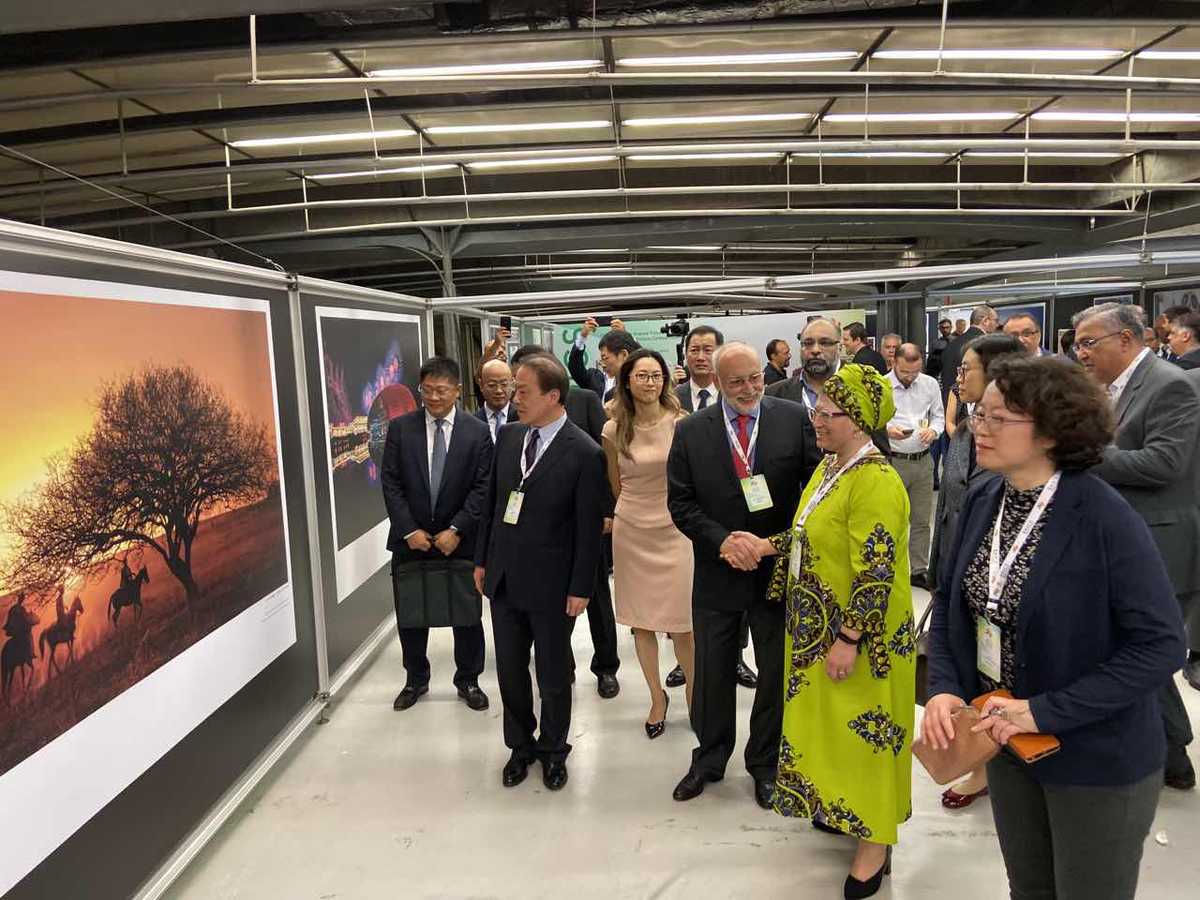 An array of intriguing pictures went on show at the third edition of the BRICS Media Joint Photo Exhibition in São Paulo, Brazil today.
The exhibition at Centro Cultural São Paulo is part of a two-day event to mark the fourth BRICS Media Forum starting on October 30, and the upcoming eleventh BRICS summit to be held in November.
The exhibition will feature 100 pictures selected by media outlets from Brazil, Russia, India, China and South Africa.
The event has been jointly organized by China's Xinhua News Agency and Brazil CMA Group.
The photos are not only born from the fruit of cooperation among BRICS media houses, but are also evidence of BRICS' development under the current cooperation mechanism, Xinhua's Editor-in-Chief He Ping said at the opening of the event.
The photos on display also captured many moments of exchanges between people from BRICS countries over the past few years, which evoked good memories, he added.
"These photos reflect the achievements of BRICS countries in many areas including economy, nature, culture, science and innovation," said Jose Juan Sanchez, president of Brazil CMA Group.
According to organizers, some 100 representatives of 15 media outlets from BRICS countries attended the opening ceremony.
The first BRICS Media Joint Photo Exhibition was held in Beijing in 2017.