Rare print media publications on show at Fudan University
Share - WeChat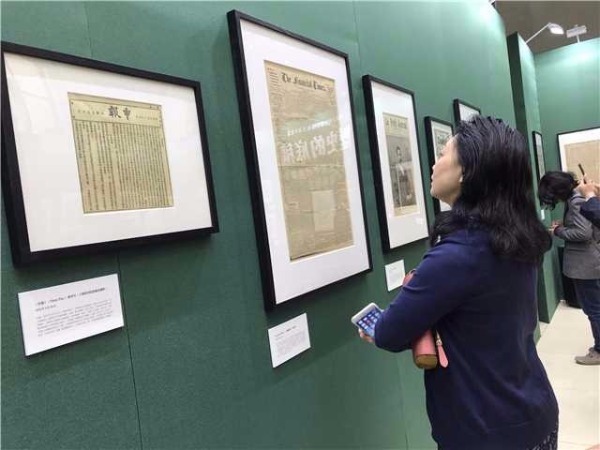 An exhibition featuring 90 pages of Chinese and foreign newspapers and magazines published since the mid-17th century is being held at Fudan University in Shanghai till Nov 25.
According to its curator Zhang Lifen, the selected newspapers, 89 of which are original copies, provide a glimpse of several major events in world history, including the news on mankind's first moon landing in 1969 and the resumption of the national college entrance examination in China in 1977.
Visitors will also get to read the official journal of the British government London Gazette which was published in the 17th century, the inaugural issue of Financial Times in 1888, and a French fashion magazine Mode de Paris from the mid-19th century.
"Newspapers have been an encyclopedia of human civilization and intelligence, and the development of the media industry is now a key indicator of national power," said Zhang.
He added that print media has always been critical in global communication even though the world today is in the new media age.
"I hope the exhibition can inspire people's wisdom in media convergence today," he said.
Most Popular