Stirring up the past
Share - WeChat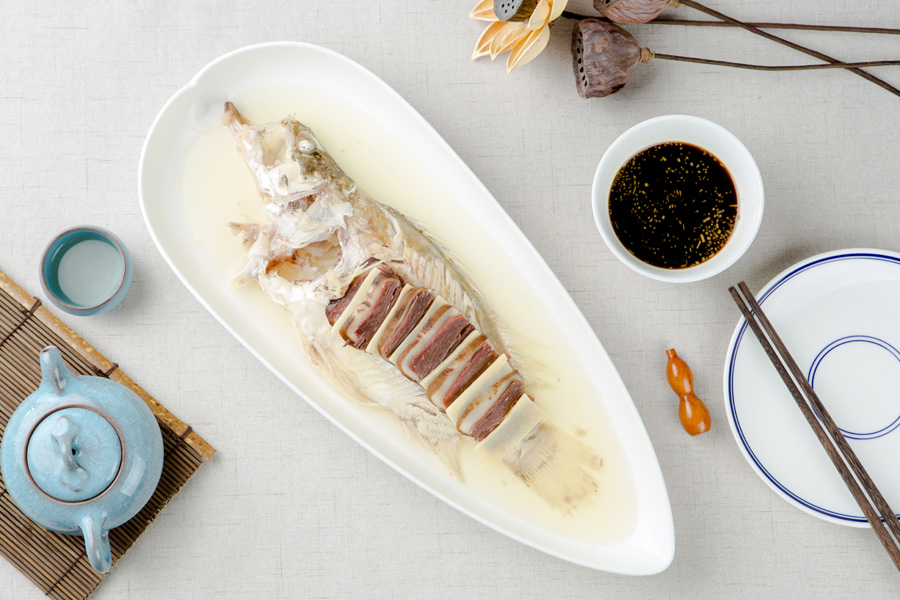 Steamed Chinese cabbage in supreme soup is just one example of this at Zen. The dish was created by a grandmaster of Sichuan cuisine, Huang Jinglin, during the Qing Dynasty (1644-1911) and Luo Guorong was tasked with making the dish shine at state banquets in the 1950s.
The soup is boiled with chicken, duck and pork ribs for several hours before a meatball made of mashed chicken and pork is placed in the bowl to absorb the oil and fat to leave a clear, tasty soup.
"When we first served this dish, our clients-who were used to the heavy flavors of Sichuan cuisine-thought the price was too high for a bowl of light soup," says Wu. "But now people have gained an appreciation for the soup and respect the hours of preparation that have gone into it."
The couple's restaurant attracts some diners in their 80s who can tell if the flavors of the dishes match the ones they tasted decades ago. Sometimes they offer the couple information or ideas about forgotten classic dishes from the past.
Renowned Hong Kong food critic Chua Lam visited Zen three years ago, where he ordered a dish of steamed pork liver. Wu had not heard of the dish before and asked Wei Jinting for help.