Enter a world of yummy flavors
Share - WeChat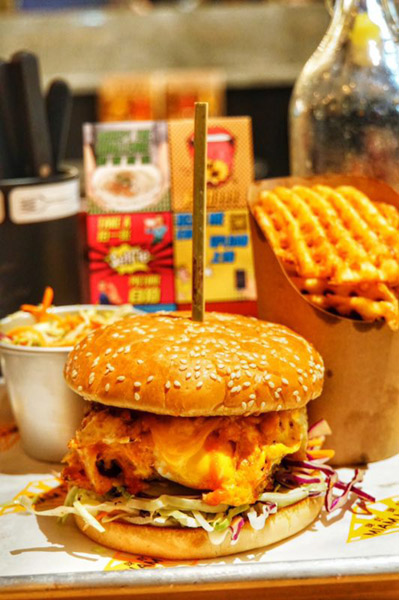 Miam Miam, inspired by bustling international food markets, is bringing hearty, global gastronomy to China's diners
Chinese people traditionally throw a 100th day celebration for newborn babies to wish for them a life of 100 years.
Miam Miam decided to do the same, recently celebrating its 100th day with a party on May 29.
It's actually a restaurant in Beijing, but like those newborn babies, it's hoping to stay in the neighborhood for a long time to come.
Meaning "yummy" in French, Miam Miam's name encapsulates its core ethos: to serve up food that is approachable, hearty, and above all else, delicious.
According to Marine Anglesio, Miam Miam's brand manager, the idea for the restaurant is inspired by Europe's bustling and vibrant food markets, and it aims to become a gastronomic hub, featuring a diverse array of food stalls and live chef stations where diners can meet and share a meal.
"Like all good gourmet markets, Miam Miam's influences stem from all over the globe, guided by the principle of offering hearty, delicious cuisine for all palates," says Anglesio.
Miam Miam, located in the Sanyuanqiao area of the capital, is a half open space which looks like a vintage food court - the first thing to greet customers is the salad bar where green vegetables are growing on the shelves at the back, followed by juice bar where fresh oranges are lined up ready to be squeezed.
Most Popular