Into the melting pot
Share - WeChat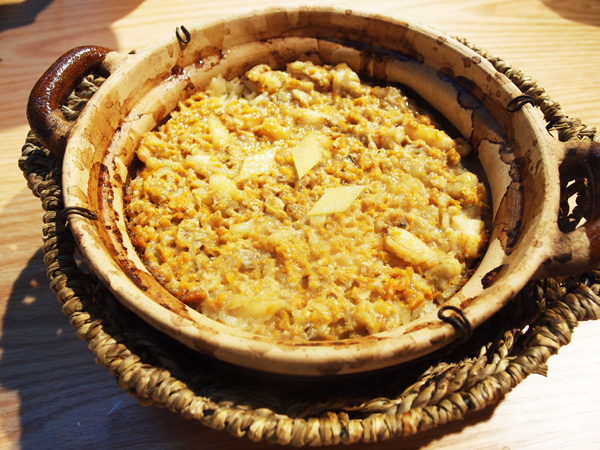 When it comes to clay pot rice and casserole dishes, the team at Porriginal like to add a handful of new ideas to every preparation, Li Yingxue reports.
Clay pot rice is a traditional Cantonese dish where the rice is steamed directly in the pot before Chinese sausage and cured pork belly are added-and maintaining a layer of crispy rice at the bottom is always the key to carrying off the dish.
Cantonese cuisine chef Kong Zhongyou has been making traditional clay pot rice for more than a dozen years. He learned the secret family recipe to create the special sauce for the rice from his uncle who is also a chef.
"In my hometown in Guangdong province, each chef has his own secret recipe for the special sauce, and that's the key to a clay pot rice," says Kong.
Kong's recipe uses three types of soy sauce and a fish sauce that are boiled together for 15 minutes until the rice turns black and its saltiness is reduced to the point it can be eaten directly.
Since joining the Porriginal restaurant in Beijing, which focuses on clay pot rice and casserole porridge, earlier this year, Kong has started to research how to create new flavors of clay pot rice-and the results have turned out to be quite delicious.
Most Popular