Delicious flavors will have you begging for Merci
Share - WeChat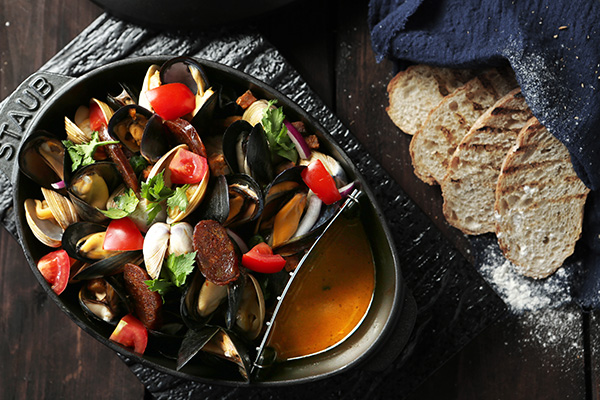 Coming from Brugge in Belgium, Ignace Lecleir ate French cuisine - such as foie gras, snails and steak with fries - on a daily basis when he was growing up.
For two years, around 20 years ago, he also worked in the kitchen of a French restaurant in Paris.
"I was responsible for preparing all of the vegetables required for any of the dishes," Lecleir recalls. "Since it was a high-end restaurant, there were many positions (in the kitchen). Dealing with vegetables sounds simple, but it's actually a very complicated station."
Lecleir recalls having to use a paintbrush to clean the dirt off a mushroom, because if it was washed, it would absorb the water and affect its flavor.
"Sometimes you have to do as little as possible to get the real flavor, and you want to make sure you can serve them at the prime time," says Lecleir.
He moved to Beijing in 2007 and is now owner and founder of the TRB Restaurant Group in the capital. After considering the idea of opening his own French restaurant for years, when the two-storey open space at Chaoyang Joy City became available, Lecleir knew it was time to make that dream a reality.
"This section of Joy City actually looks European. It's like a courtyard somewhere in Europe," he says. "There are not many French bistros in Beijing right now, so I thought that, maybe, this is a good opportunity."
Most Popular