On a day for great food, tricolor flies high
Share - WeChat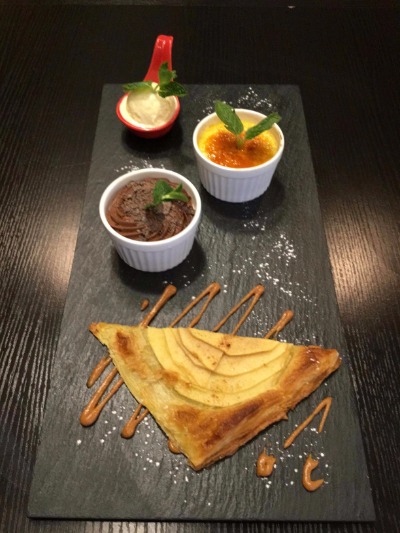 On Wednesday more than 100 French restaurants in China offered special menus as part of the global event Gout de France (Good France) held in more than 150 countries on five continents. The annual event, in its fourth year, involved more than 3,000 chefs and more than 150 French embassies.
Most of the popular French restaurants in Beijing were involved, including Brasserie 1893, Maison Flo, Heritage, Bistronome by Flo, Bistro 108, O'Steak, Infrarouge, Crepanini, Cafe De La Poste, La Cabernet, and Jaan French Restaurant.
The event follows the inclusion in 2015 of the "gastronomic meal of the French" on UNESCO's list of intangible cultural heritage. Every year on March 21 participating chefs create a special French menu offering their guests a chance to celebrate the French art of living and to enjoy the country's gastronomy.
Most Popular