Eat beat
Share - WeChat Brunch treat in Beijing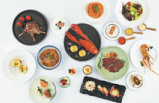 Asia Bistro, located in the CBD area of Beijing, has recently launched a new Sunday brunch presenting seasonal seafood, Japanese cuisine, cocktails and dessert. Each Sunday, a chef will cut a whole 50-kilogram tuna in the open kitchen. The open kitchen has four sections, offering traditional Chinese cuisine, Cantonese cuisine, Japanese cuisine and Indian cuisine.
No 83 Jianguolu, Chaoyang district, Beijing. 010-5908-8511.
Unlimited dim sum lunch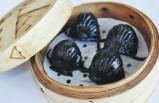 Yue restaurant is offering an unlimited dim sum lunch menu - over 60 homemade dim sum made by Cantonese chef Cheng Chi-keung and Zhang Bing. The offerings include steamed and barbecued pork buns, steamed shrimp dumplings with black truffle, and dry bean curd roll with tom yam paste.
2F, 36 North Third Ring Road East, Dongcheng district, Beijing. 010-5798-8998.
Select Chinese fare on offer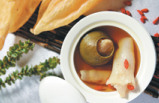 Pan Dongcai, the Chinese executive chef of Yu, is now offering several new dishes made from a selection of rare ingredients using traditional Cantonese cooking methods. Guests can enjoy seasonal dishes such as stir-fried Wagyu beef with Matsutake and black pepper, and Australian rock lobster.
No 83 Jianguolu Jia, Chaoyang district, Beijing. 010-5908-8111.
Most Popular