Eat dim sum like a Cantonese!
Share - WeChat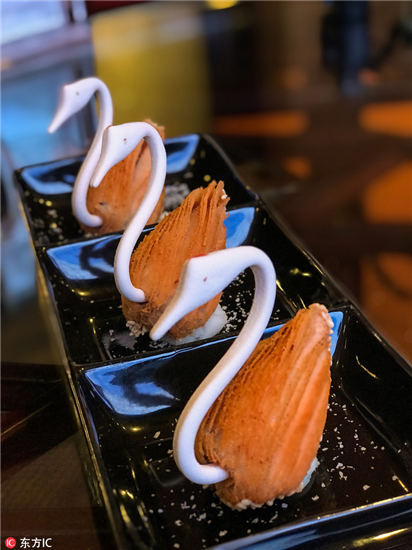 If you are looking for an authentic gastronomical experience in South China's Guangdong province, the key is to find the right restaurant, such as the White Swan Hotel. Built by renowned industrialist Fok Ying-tung and the provincial government of Guangzhou, it opened in 1983 as the first five-star hotel in China as a Chinese-foreign joint venture.
Having dim sum here has become an essential part of many Cantonese's life. And it won't come as a surprise to wait an hour to enjoy a plate of water chestnut pudding or the signature dish – swan soufflés.
Most Popular