Delicious flavors will have you begging for Merci
Share - WeChat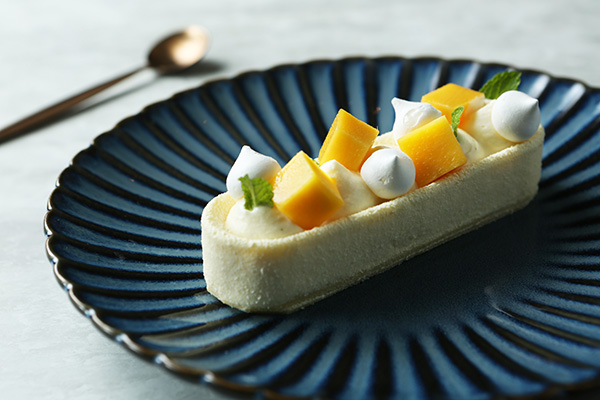 "I think in Europe, we eat roast chicken once or twice a week," says Lecleir.
The French style lamb leg is a must-try for gatherings of family or friends, as it's a whole lamb leg roasted with garlic, parsley, several different spices and served with courgette - its crispy flavorful skin belies the succulent, tender meat underneath.
When it comes to desserts, Merci's lemon cake is a fun treat. It's crafted in the shape of a lemon, but with passion fruit inside.
One of the signature souffles, however, is the perfect choice to end a meal at Merci - whether it's the milk chocolate flavor, passion fruit flavor or grand marnier flavor - each is cooked to order and has to be served and eaten at the right time, otherwise the puffy top will collapse.
After more than 10 years of living and working in Beijing, Lecleir has noticed that Chinese customers are very excited and curious about new flavors. Even though most of his experience is with fine dining restaurants, Lecleir has decided to do something casual to serve the culinary curiosity of his Chinese customers.
He notes that, now, 70 percent of the customers at TRB restaurants are Chinese - and they keep coming back.
"Sometimes, they will come back with their parents, which we get excited about, as it is like the ultimate confirmation that we were able to pass the final test," he says.
Most Popular