Delicious flavors will have you begging for Merci
Share - WeChat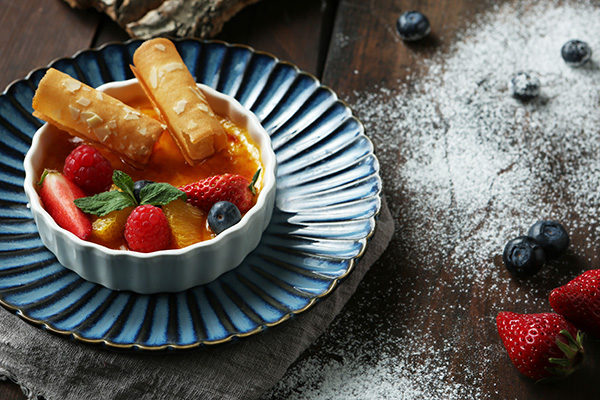 Merci opened at the end of April and, as the French have strong culinary traditions that often begin in the home, Merci is a bistro focused on providing the joy and family atmosphere that surrounds great French home cooking.
The menu is dedicated to classic country-style dishes, like homemade pate, escargot, steak tartar, foie gras and TRB's signature souffles.
The snails at Merci are prepared in three different ways - one is with garlic, butter and herbs; another is French Burgundy snails with chives; and the last one sees the snails served with parsley foam and beef bone marrow. Diners can pull the snail from the shell with a special fork.
There are four dishes based on foie gras - the French country style pate with pork belly, foie gras on toast with cherry jam, a mixed French style pate platter and a foie gras terrine - that have been all designed for easy sharing.
The white wine clam and mussel pot is made in the authentic French style, but with a little twist by the chefs. To cater for local Beijing tastes, the flavor has been made a bit spicier.
The roasted chicken with potatoes and rosemary is a signature dish which is carved and served at the diners' table.
Most Popular