Going beyond the bear necessities
Share - WeChat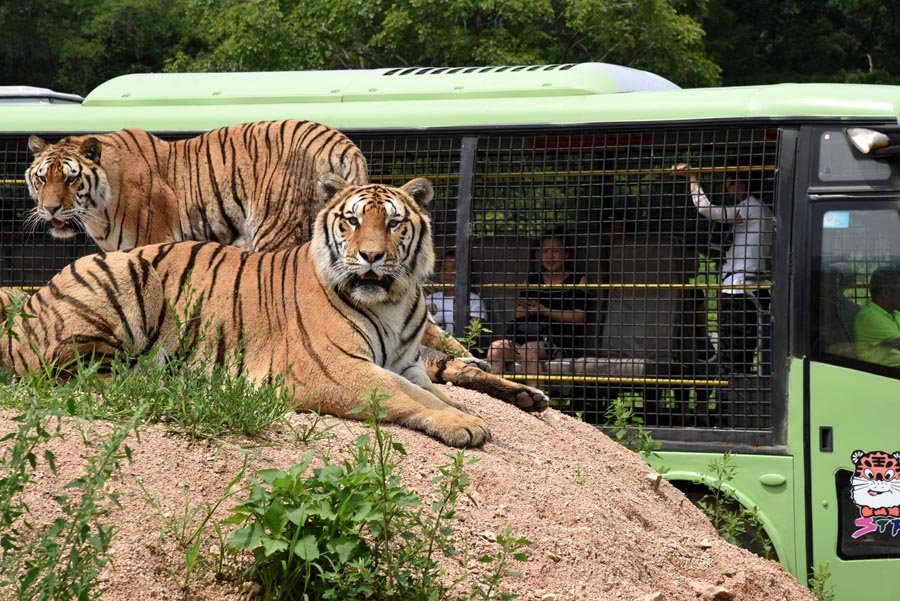 Siberian tiger (Harbin)
SUVs rumble. Tigers roar. And people scream.
It's feeding time at the world's largest breeding base for one of the world's most endangered predators.
SUVs clad in caging veer through a sea of stripes at the Siberian Tiger Park in Heilongjiang's capital, Harbin. The cats recognize that these are their food wagons and give chase.
A vehicle's door bursts open. A chicken is whipped into the air. And the tigers pounce, detonating flashes of feathers and fur.
The big cats chow down, sometimes while perched atop the SUVs.
Visitors watch aboard buses that steer through the fenced-in fields the tigers call home.
The park hosts about 600 tigers belonging to various subspecies, but the Siberian variety is certainly the most iconic.
The fierce felids live in captivity. But visitors will discover exploring the park is a wild experience, nonetheless.