Going beyond the bear necessities
Share - WeChat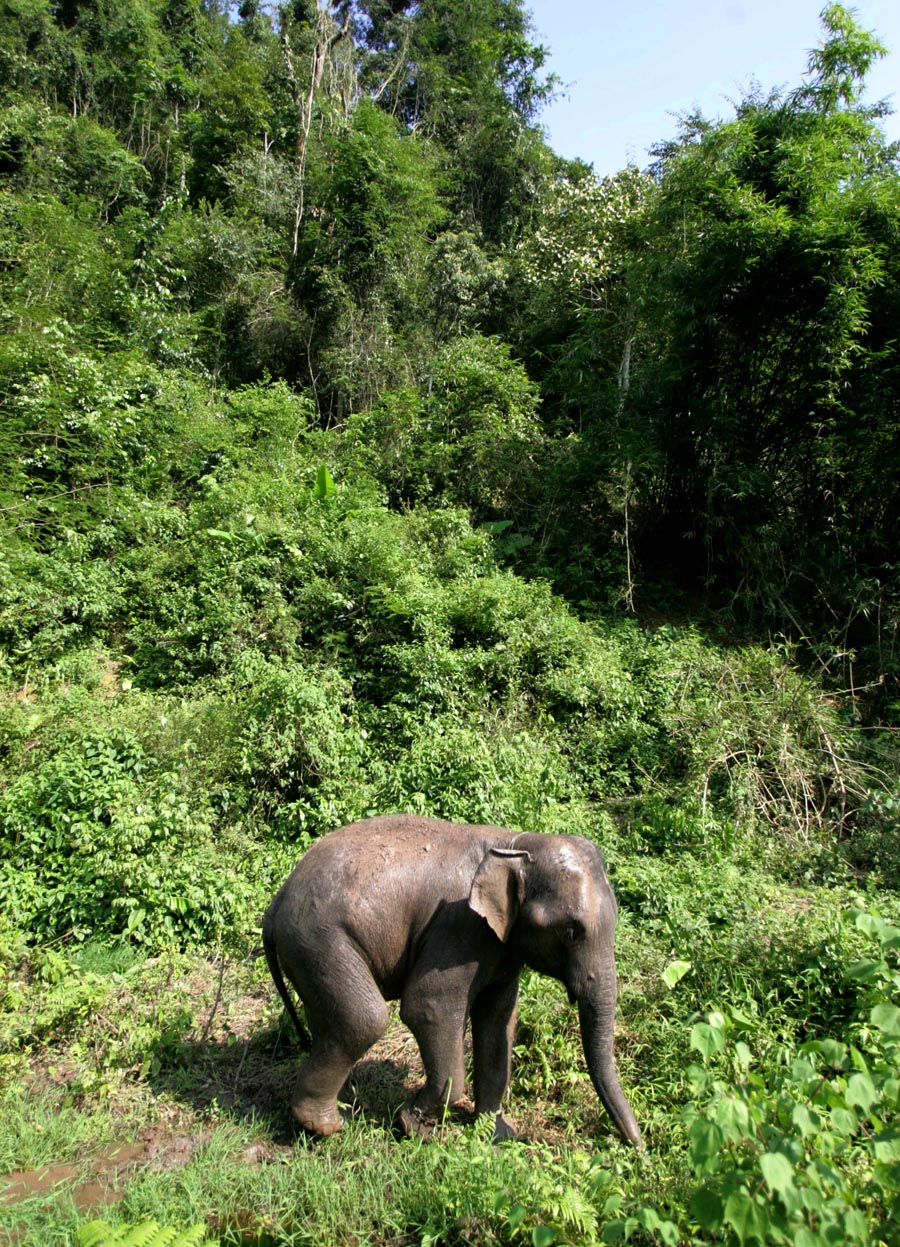 Asian elephants (Xishuangbanna)
Many people outside of China don't know the country still hosts wild elephants.
But locals in Yunnan province's Xishuangbanna are all too aware of the creatures' presence. They often destroy crops, and have killed dozens of people and injured hundreds more in recent decades.
So, the local government has devised a system to warn residents of the animals' whereabouts via text message.
Xishuangbanna's tropical rainforest hosts about 300 of the pachyderms, compared with around 170 in the 1970s.
A 2-kilometer-long cable car and an elevated walkway enable Wild Elephant Valley's visitors to safely view the animals.
The creatures often drink, bathe, play and nibble silt from which they extract minerals in a gurgling river below the main viewing area.
The region hosts much of the biodiversity of one of China's most species-diverse provinces.
But the elephants are Xishuangbanna's big attraction, in every sense.