Going beyond the bear necessities
Share - WeChat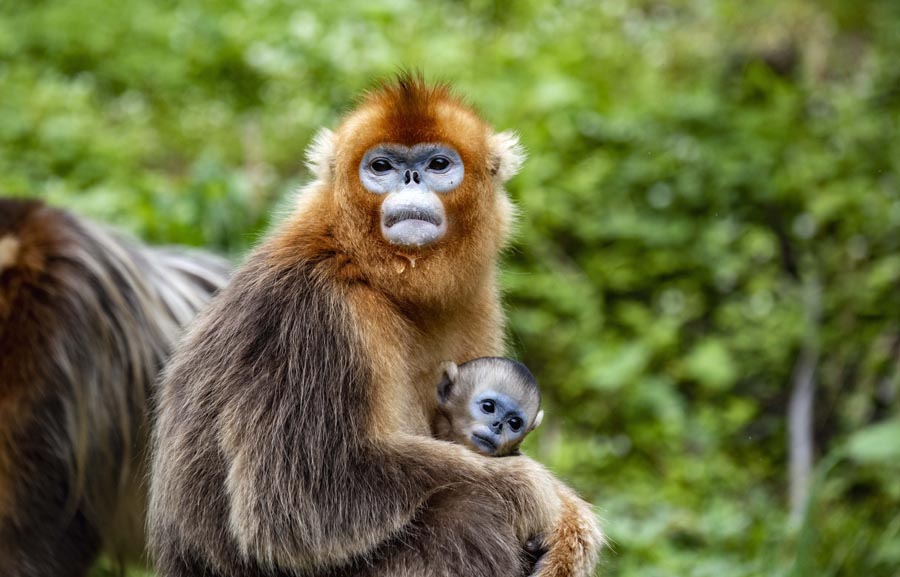 Golden snub-nosed monkeys (Shennongjia)
Golden snub-nosed monkeys aren't just rare but also elusive.
Residents of Hubei province's Shennongjia Forestry District have a saying about the primates: "You may hear their voices but can't see their shadows."
However, visitors to Shennongjia's forested mountains are likely to encounter these wild creatures in a designated viewing area.
The monkeys spend around 97 percent of their time in the canopy and are known as particularly social primates. Females even nurse other mothers' babies.
Experts believe their communal character may have developed because they live in groups of up to 600, although they may also form factions with as few as 20 members.
Some people believe their presence in Shennongjia, which was listed as a UNESCO World Heritage Site in 2016, may explain the local lore of the yeren, which literally translates as "wild man"-aka China's answer to Big Foot.
Either way, the monkeys' golden fur and squished visages have made them the face of local ecological preservation.