Xi, Macron agree to forge more solid, stable, vibrant China-France partnership
Share - WeChat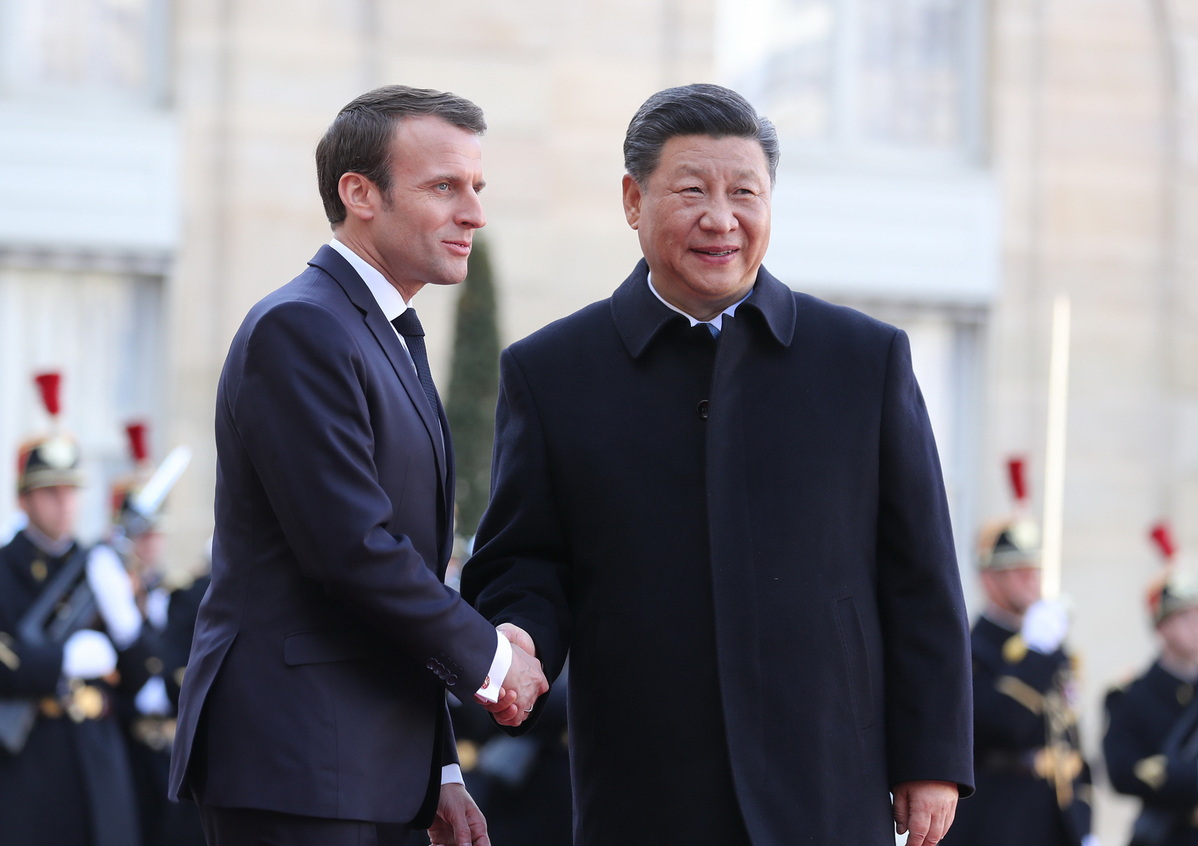 France and China, as well as the EU and China, can work together in advancing more global agenda, improving global governance system, and protecting multilateralism and free trade, he added.
The French president also pledged to actively push forward the EU-China cooperative relations, saying his country holds that the EU's connectivity strategy and the BRI should be docked with each other.
After their talks, the two leaders witnessed the exchange of bilateral cooperation documents including third-party markets cooperation, and met the press together.
Macron held a grand welcome ceremony for Xi at the Arc de Triomphe before the talks.
Xi arrived in Paris from the southern French city of Nice on Monday to continue his trip to the country. Two French fighter jets escorted Xi's plane as it flew from Nice to Paris.
It is the second state visit by Xi to the European country in five years.
France is the final stop of Xi's three-nation Europe tour, which has already taken him to Italy and Monaco.