Xi, Macron agree to forge more solid, stable, vibrant China-France partnership
Share - WeChat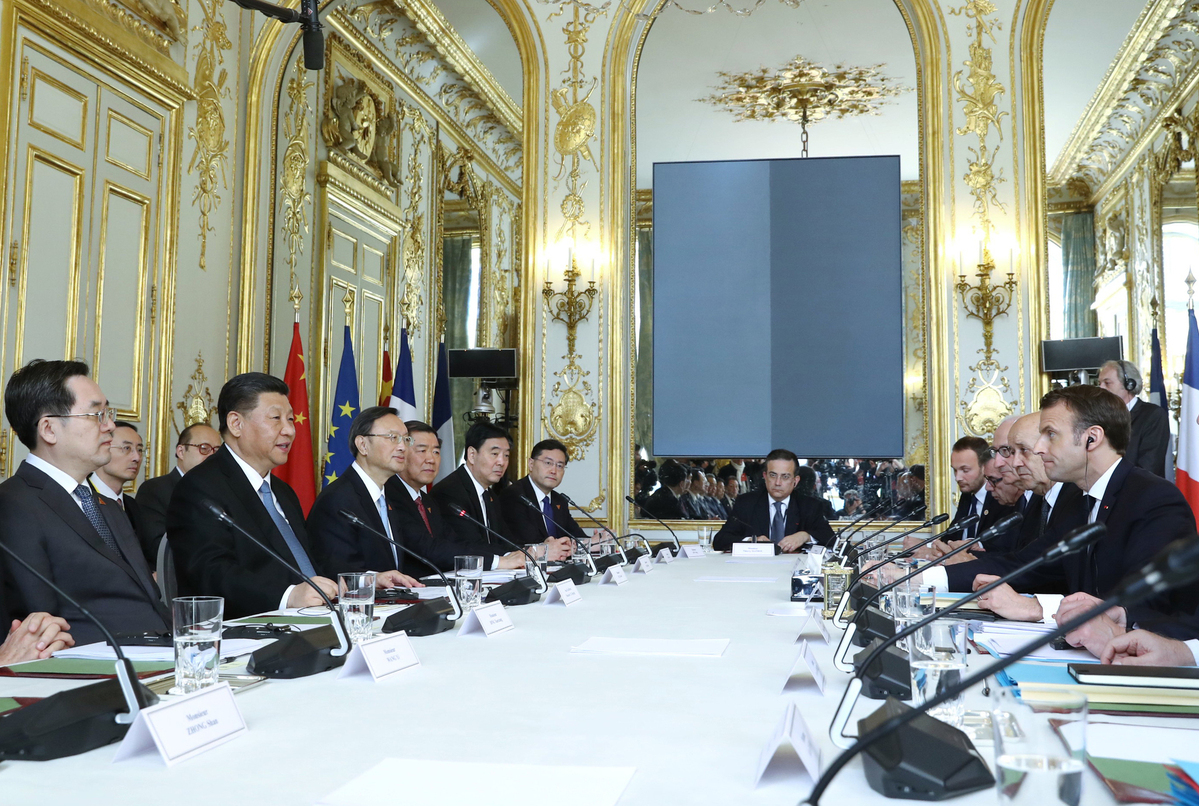 On practical cooperation between China and France, Xi said the two countries should not only explore the "source of flowing water" in market, but also facilitate the "river channels" in policies.
The two sides should deepen cooperation in nuclear energy, aviation, aerospace and other traditional sectors, and expedite cooperation in emerging areas including scientific and technological innovation, agriculture, finance and elderly care, Xi said.
President Macron has on many occasions expressed the willingness of carrying out practical cooperation with China on the Belt and Road Initiative (BRI), which China appreciates, Xi said, adding that the two sides need to earnestly implement the BRI-related demonstration projects in third-party markets.
He asked the two countries to provide more support and convenience for bilateral trade and investment.
Noting that China has newly approved its foreign investment law, Xi pledged that the country will continue to greatly relax market access, optimize business environment, strengthen intellectual property rights protection, and create a new pattern of high-level opening-up.
"We welcome more French businesses to invest and develop in China, and in the meantime, we hope the French side offers fair, open and non-discrimination treatment for Chinese businesses to invest in France," Xi said.
On people-to-people and cultural exchanges, Xi called for enhancing both intergovernmental cooperation and non-governmental contacts.