Xi, Macron agree to forge more solid, stable, vibrant China-France partnership
Share - WeChat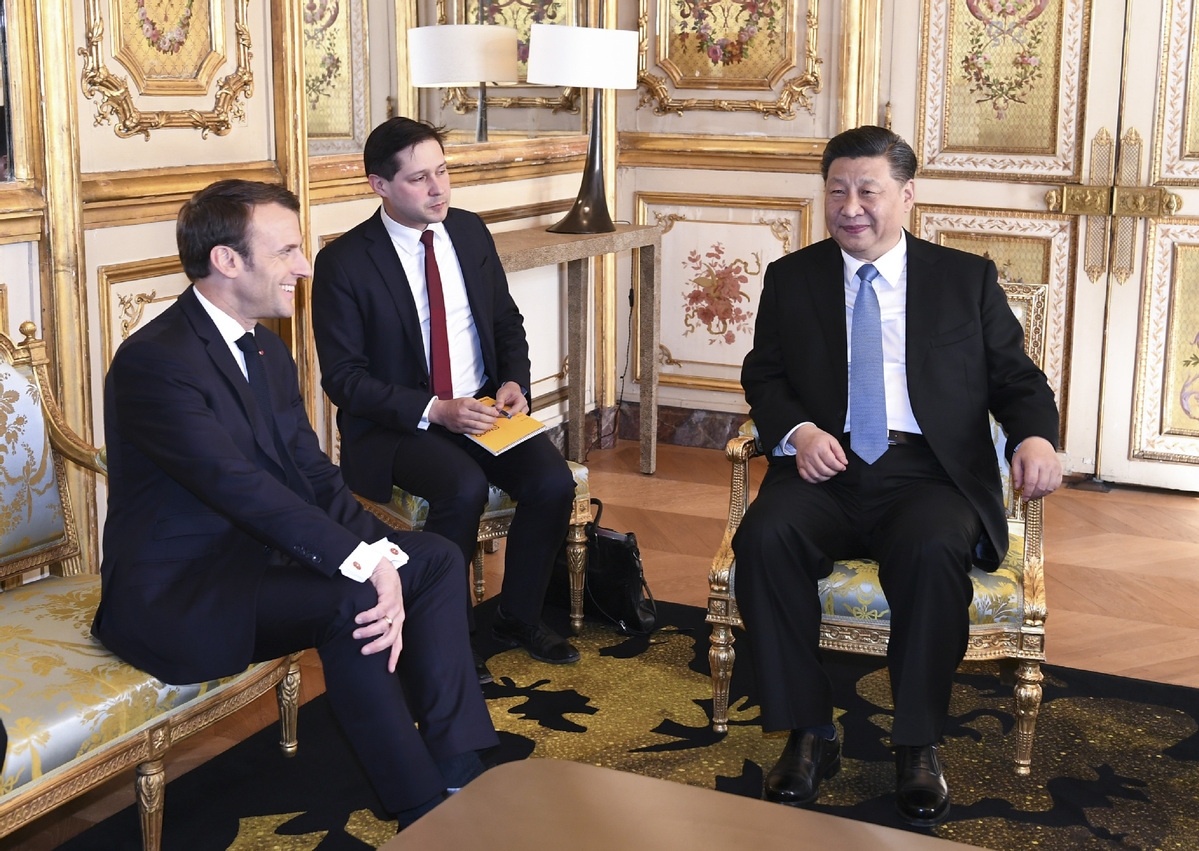 TRUST, COOPERATION AND FRIENDLY SENTIMENTS
The Chinese president proposed that in order to develop the relations between China and France in a sound way, the two countries should have political mutual trust, practical cooperation and friendly sentiments between the two peoples.
"Under the new situation, the two sides should do much better in those three aspects, and continue to explore the way for major countries to get along with each other, which should feature independence, mutual understanding, foresight, mutual benefit and win-win outcomes," Xi said.
"In politics, we should not only build a strong 'dam' of mutual trust, but also a 'lighthouse' of ideal," he said.
He suggested that the two countries deepen communication and exchanges in an all-round way and on various levels, fully leverage the roles of all institutional dialogues, and increase the exchanges between governments, legislative bodies, political parties and armed forces.
The two sides should insist on respecting and accommodating each other's core interests and major concerns, pursue harmony in diversity, and seek common ground while reserving differences, Xi said.
He urged the two countries to strengthen cooperation under the United Nations (UN), the Group of 20 and other multilateral frameworks, push for the implementation of the Paris agreement on climate change and the 2030 Agenda for Sustainable Development, take practical action to safeguard multilateral trading regime and uphold the basic norms governing international relations as underpinned by the purposes and principles of the UN Charter.