Xi: China, France should foster new growth
Share - WeChat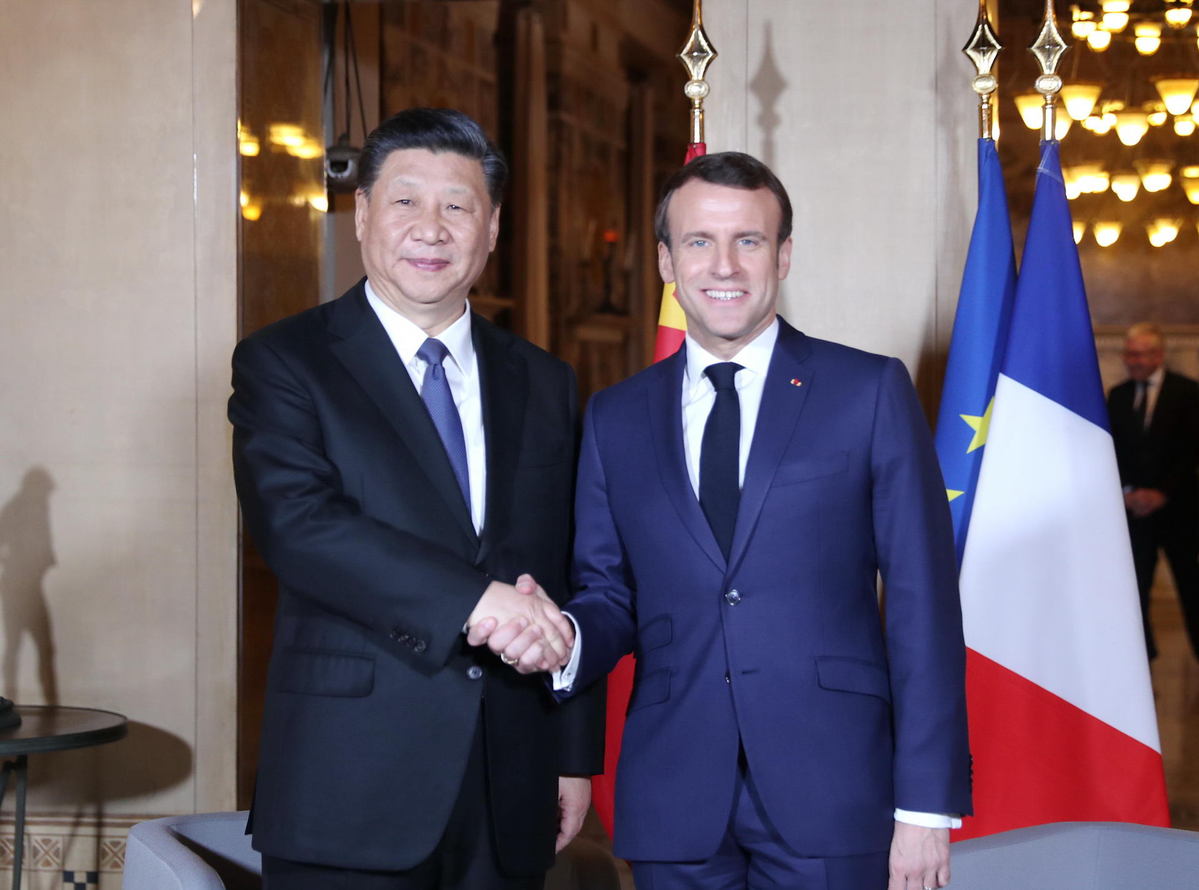 Building Belt, Road, third-party projects to bring tangible results
China and France should make concerted efforts to step up implementation of agreed-upon projects linked to their collaboration on Belt and Road construction and to third-party cooperation in order to deliver tangible results, President Xi Jinping said.
Xi, speaking in the meeting with French President Emmanuel Macron in the southern French city of Nice on Sunday, called on the two countries to constantly foster new areas of growth in bilateral cooperation.
Xi is on a state visit to France, the last stop of the three-nation European tour that has taken him to Italy and Monaco. He arrived in Paris on Monday.
He said the win-win nature of Sino-French cooperation remains unchanged, and strong complementarities will remain between the two economies.
History shows that bilateral ties are not a zero-sum game, he said, adding that China's sustained development and further opening-up will create new opportunities and broader room for bilateral cooperation.
Despite profound changes in the international situation and bilateral relations, the importance China attaches to its relations with France has not changed, Xi said. China has always regarded France as a priority partner for cooperation, he said.
Xi stressed the importance of maintaining sound ties to both countries' long-term development and their potential impact on the world.
China stands ready to strengthen strategic communication and coordination with France on major issues including United Nations affairs, reform of the World Trade Organization and climate change, and China always supports European integration and hopes France will play a more active role in leading and promoting China-Europe ties, Xi said.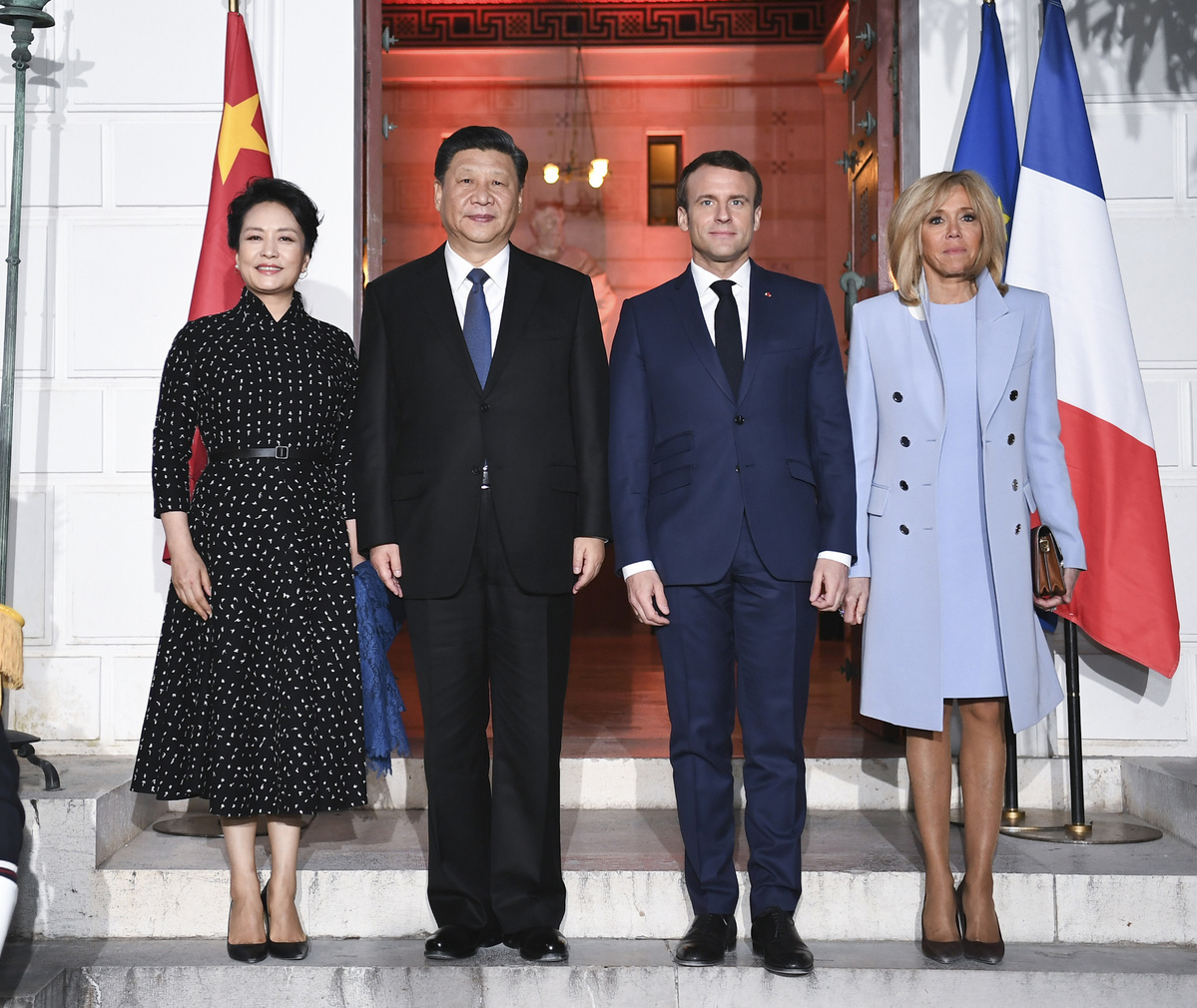 Both countries uphold the basic norms governing international relations underpinned by the purposes and principles of the UN Charter while practicing multilateralism and opposing protectionism and unilateralism, Xi said.
He added that the two countries are also committed to building an open world economy and working together to meet the common challenges facing humanity.
Macron recalled his state visit to China last year and hailed it as a great success. He said the two countries have been implementing the important consensus he reached with Xi over the past year.
He said France pays great attention to the China-proposed Belt and Road Initiative and regards China as an important strategic partner for cooperation.