Innovation on a grill
Share - WeChat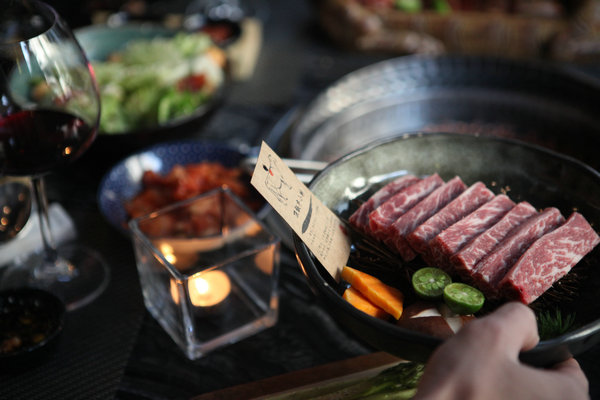 Meanwhile, the bibimbap, the emblematic Korean stone rice bowl, features Western and Chinese elements such as mozzarella or spicy crawfish.
Having grown up in the US, it comes as little surprise that one of Iki's signature dishes is the Los Angeles-style short ribs. Another signature dish is the short rib steak, which features a dash of Chinese culture as it is skillfully cut to resemble the shape of dragon's body. Even the plate it is presented on-a custom-made, dragon-shaped ceramic plate from China's porcelain capital Jingdezhen-reflects this.
And the rib steak does taste as good as it looks because of its intense flavor and texture. The secret to allowing this piece of unseasoned meat to taste so good, says Liu, lies in the wet-aging method, which refers to aging the vacuum-packed meat in a refrigerator at a specific temperature, duration and humidity for three to four days. This process allows the natural enzymes to be unleashed, in turn enhancing the texture and flavor of the meat.
Most Popular