Star pastry chef leads top chef league
Share - WeChat Cédric Grolet, one of the world's finest pastry chefs, is cooking up a sweet storm this month in Beijing. Having taught a series of master classes at TDESSERT, a Beijing-based pastry academy, the chef celebrated the school's fifth anniversary and witnessed the founding of the International Top Chef League.
Best-known for his striking trompe l'oeil creations, Grolet collected a clutch of awards and became an Instagram star with over 1 million followers.
Every piece of pastry looks like an artwork, with fresh fruit picked right from the orchard. What makes it even more incredible is that under the lacquered chocolate shell are layers of fluffy ganache and spiced fruit.
"I believe the best ingredients create the best pastries," Grolet said during the founding ceremony on Sunday. "People love desserts that preserve the original flavors of the ingredients."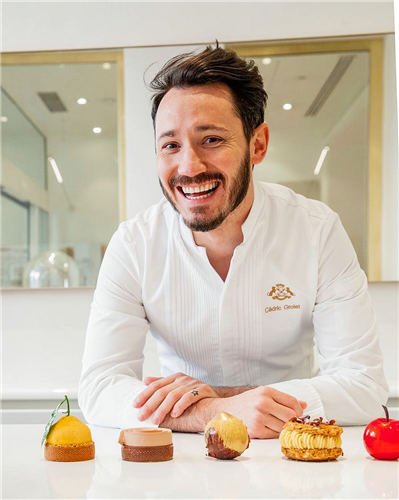 Instead of blindly creating something new, Grolet thinks the key to success is to constantly strive for perfection. "After creating over 250 desserts, the important part is to push these recipes further towards flawlessness."
Most Popular