A tea-scented spring breeze blows from Britain
Share - WeChat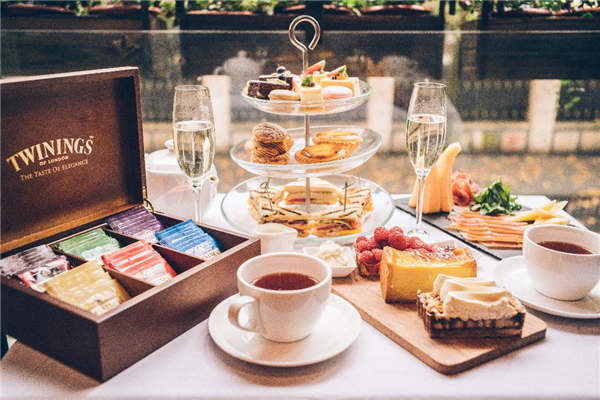 When reading Pride and Prejudice, you can encounter many scenes with characters either brewing tea or chatting over a cup of tea in the drawing room.
It's a truth universally acknowledged that tea, the afternoon tea in particular, plays a crucial part in Britons' social life, much like what Jane Austen wrote in her many country-house comedies.
In this mild season with gentle spring breezes and pleasant sunshine, it seems like a good idea to while away the hours with friends over a refreshing brew on a beautiful March afternoon.
When it comes to tea drinking, unlike Chinese people, who emphasize sources and the original flavors of teas, Britons pay more attention to tea blending and the enjoyment brought by a cup of tea and some sweet treats. Therefore, blended tea is at the core of British tea culture.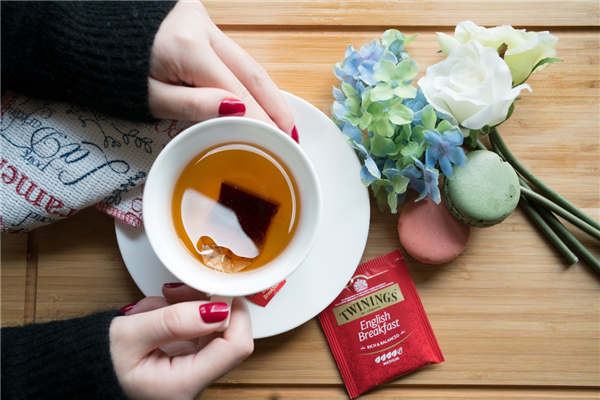 Blended tea came about for two main reasons. First, Britain, like other European countries, lacks the climate for growing tea. Thus, with a variety of quality tea imports from around the world, they blended teas of different origins in proportion, hoping to perfectly fuse the aromas of these teas. For instance, black teas originating from Assam and Ceylon are usually blended together for balance, as the former has a bold flavor and faint aroma while the latter has the complete opposite. Second, tea blends were created because they can better satisfy customers, who want steady flavors.
To serve a cup of tea with a flavor that endures over time, one needs outstanding tea blending techniques. Twinings, a celebrated British tea brand dating back to 1706, prides itself on having a host of master blenders and flavor experts to secure its vibrant and aromatic blends loved by all.
While holding fast to its over 300-year-long history of tea blending, Twinings has never ceased to push the envelope of tea blending techniques. The brand has created nearly 200 flavors of English tea thus far.
Most Popular