TV dinners
Share - WeChat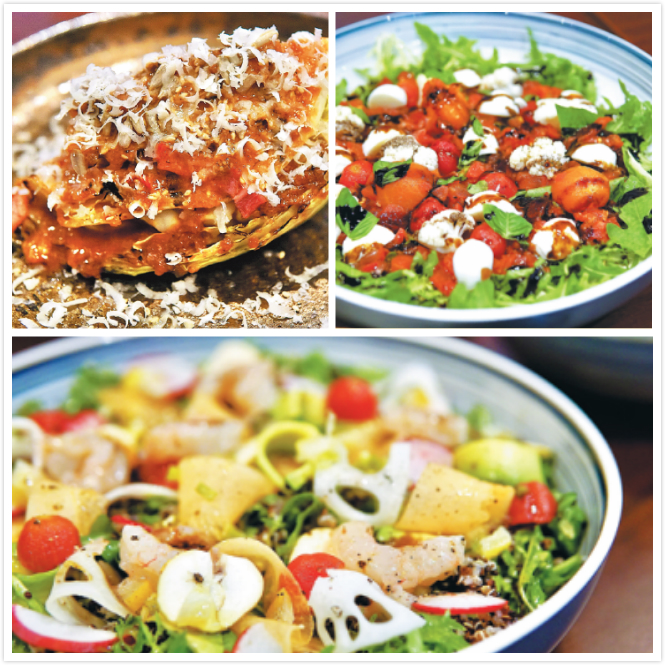 The fourth season of the online cooking show, Go, Fridge!, wrapped up in July with more than 1.1 billion plays on the video-streaming website, Tencent Video.
On the show, six cooks team up in pairs and cook one dish for the guest star based on ingredients in the celebrities' personal fridges. Each dish has to be prepared within 15 minutes.
Korean chef Andrew Ahn was the chef who found himself on the winning team most frequently, just like in the previous season. His passion for food and cooking often impressed the guest star. He has become a favorite of the audience.
While they may have to wait a year for season five, Ahn's Beijing-based fans can now get a more immediate fix of the celebrity chef and even taste his dishes for real, as his new eatery, Maru-which specializes in modern Korean cuisine-recently opened its doors in the capital.
"Maru means 'living room' in Korean, and I want my restaurant to be like a living room for friends and families to gather and enjoy a meal," Ahn says. "In South Korea, my family and our neighbors always visit one another's living rooms to chat and eat."
Ahn had to fit decorating his restaurant around the shooting schedule for Go, Fridge!. Each filming day started at 9 am and finished in the following morning. But he didn't miss a single decor element, down to selecting each glass and each plate.
Ahn was invited on Go, Fridge! as a guest chef in 2015, after the directors had auditioned more than 200 candidates. "They called me for a meeting, and when we met, they just asked me to cook a dish in 15 minutes," Ahn recalls.
Ahn has a habit of snacking on the ingredients while he's cooking, which won over the directors. They thought it would add a fun element to his performances.
In each episode, each chef proposes ideas for a dish using just the ingredients in the guest's fridge. The guest then chooses a chef, and they then have to cook the dish within 15 minutes.
"Thinking of ideas based on ingredients in the fridge is the first challenge, as the stars all have different living habits," says Ahn. "To finish the cooking in 15 minutes is the next one, and the directors always ask me to show new skills as I'm a professional chef.
"Causing flames to leap out of the pot is no longer new for the audience, so I have to think of new ideas and demonstrate new skills all the time."
Most Popular