Tony Siqi Yun: A rising star creates classic passion on black and white keys
Share - WeChat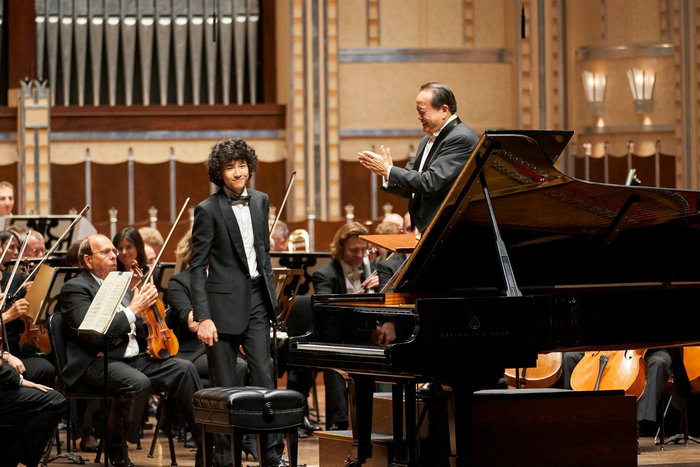 Following his bliss
Like many children who begin learning musical instruments when they are very young, Yun started to learn piano at age 4.
Enduring hours of practice at the keyboard - when high-spirited, small children might prefer to play in the mud - almost seems like a punishment.
Lucky for the young artist, classical music has been his favorite since the very beginning, when he heard his older sister playing the violin.
"I wanted to surpass my sister in something else and chose piano," Yun told China Daily website at Dulwich College in Beijing on a sunny Friday afternoon. "After listening to many piano concertos and symphonies, I find the instrument, more like an orchestra, can mimic many sounds."
At 4, several minutes of daily practice were enough. As he grew up, at ages 7 and 8, training expanded to four hours a day. The time spent practicing piano kept increasing after Yun was 12. Now, he still needs to practice at least seven hours every day.
Most Popular