Good teamwork through music
Share - WeChat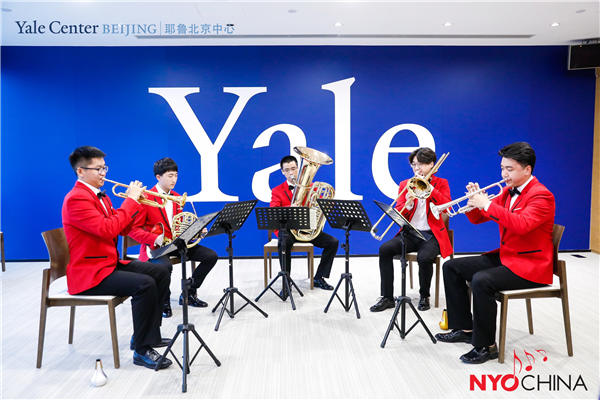 More young musicians get a chance to show off their talent through the National Youth Orchestra of China program.
One week after their training at the Central Conservatory of Music in Beijing, young musicians from the National Youth Orchestra of China showcased their skills at the Yale Center on July 23.
Among the students was Shanghai native Wang Yixiang, who performed the fourth movement of Mozart's String Quartet No 14 in G major.
Wang, who started playing the violin at the age of 5 and graduated from the Music Middle School Affiliated to the Shanghai Conservatory of Music, will go to the United States this August for further training under Nicholas Mann, who is the chair of the string department at the Manhattan School of Music.
"I missed the chance to apply for the NYO-China program last summer," says Wang. "So, when the program admission process opened this year, I applied."
As this year's focus was chamber music, 21 young musicians from China were taught by three teachers: violinist Li Qing, who is the principal second violin of the Baltimore Symphony, as well as a faculty member for violin at the Peabody Institute at Johns Hopkins University; Ma Yong, who is the principal flute at the China National Opera; and Chen Guang, a professor of trumpet at the Central Conservatory of Music in Beijing.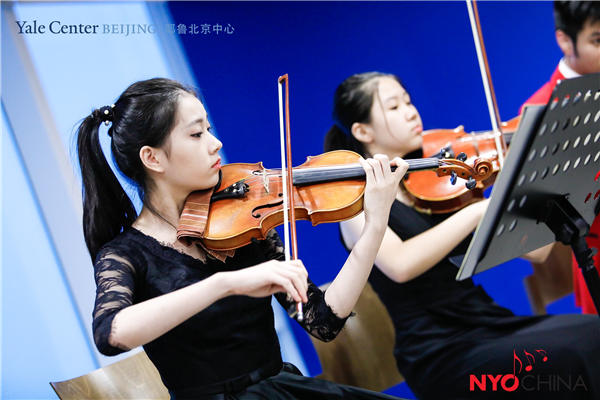 For two weeks in July, the young musicians gathered at the Central Conservatory of Music to rehearse a selection of works in the chamber music repertoire.
Meanwhile, NYO-USA was touring China with a concert at the National Centre for the Performing Arts in Beijing, under the baton of Michael Tilson Thomas, featuring pianist Jean-Yves Thibaudet. Some members of the NYO-China and NYO-USA also performed a chamber concert at the US embassy in Beijing. The US students played Chinese folk song Jasmine Flower and a piece for the string quartet composed by Chinese pipa player Wu Man.
Speaking about the training and the performances, Wang says: "I am interested in chamber music because it's a totally different way of thinking and performing, compared with playing as a soloist.
Most Popular