A tribute to a legend
Share - WeChat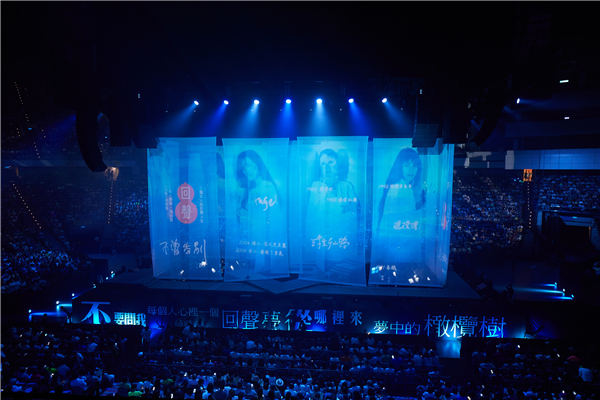 Two Taiwan singers to present songs with lyrics written by acclaimed late author Sanmao.
Starting in August, a concert tour featuring Taiwan singers Chyi Yu and Michelle Pan Yueh-yun will make it rounds in the Chinese mainland.
The concert, which commemorates the life of legendary writer Sanmao, will take place in Shanghai on Aug 11, Beijing on Aug 17 and Wuhan, Hubei province on Sept 8. It had taken place earlier in June at the Taipei Arena.
Born in Chongqing, Sanmao, whose real name is Chen Maoping, published dozens of books before committing suicide in 1991 at the age of 47. Her books include the 1976 bestseller Stories of the Sahara which talks about her experiences living in the Sahara with her Spanish husband Jose Maria Quero.
The writer had worked with Chyi and Pan to produce the lyrics to the songs in the 1985 album Echo. The album also gathered some of the best-known songwriters from Taiwan to compose the songs, including Jonathan Lee Chung-shan and Li Tai-Hsiang (1941-2014). It was the first original album produced by Taiwan record company Rock Records and it is one of the most popular albums released by the company.
Most Popular