Fans thrilled to see Faye Wong make a mark with reality TV show
Share - WeChat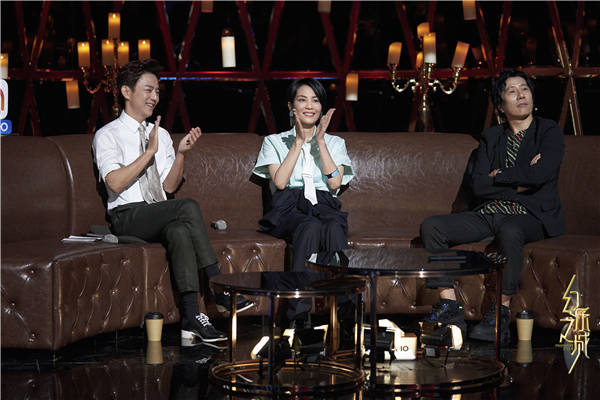 Faye Wong is among the few Chinese pop stars who manage to keep a low profile but still grab the headlines.
And the 48-year-old music icon achieved this yet again with a new Chinese reality TV show, PantaCity, with her performance of one of her old hits, Dream, which is based on the Irish band of The Cranberries' song with the same title.
The 12-episode show, which premiered on July 20 on Hunan Satellite TV, pairs pop stars, actors and film directors together to film 8-minute music videos in a 3,000 square-meter space behind the stage.
"Everything is done in one take with no edits," says the TV show's music director and co-initiator, Kubert Leung, a Hong Kong musician.
On the TV show, Wong, wearing a loose top and a long feather skirt, performs the song while walking through different sets before she emerges on the stage.
As the main performer on the show, Wong also comments on other performances and offers ideas on filming music videos.
The first episode of the TV show received over 160 million views online.
Writing on the show's Sina Weibo account, Yu Tao, a member of the audience, says: "Her singing gives me goosebumps. She is irreplaceable.
"She jumps like a little girl. Nothing has changed, especially her voice."
Separately, other fans commented on Wong's sense of humor on the TV show, a sharp contrast with her image. And many also expressed a desire to see her daughter, Dou Jingtong, a 21-year-old singer-songwriter, also known as Leah Dou, on the show.
Most Popular