Grape expectations: Italian wines see growth in China
Share - WeChat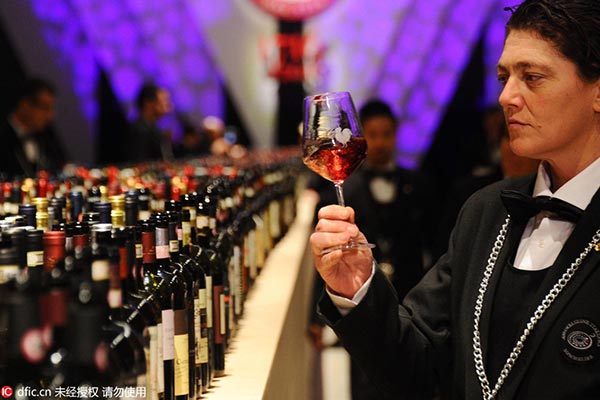 Italian wineries see profound opportunities in the Chinese market, as export volume has grown in recent years, industrial experts said.
Italy, the fifth largest wine exporting country to China last year, has climbed to fourth place in the first quarter of 2018, with total value of exports reaching $55.6 million, up 62.82 percent year-on-year.
"The data shows that in 2017, China has imported 21.4 percent more wine from Italy than 2016, and in the first months in 2018 the volume kept increasing, "said Amedeo Scarpa, director of Italy Trade Agency in Beijing. "The Chinese consumer is ready for new experiences."
In 2017, Italy exported $161 million worth of wine to China, reaching an all-time high according to ITA's figure.
He said after France first introduced wine to China, Chinese consumers got used to the taste of French wine and thought the French wine was the only option.
"But now Chinese consumers are more experienced and sophisticated. We think it is the moment for Italian wine," he added.
"In China, Italy is fashion and design but not wine. That was one of the biggest issues we had during the fast five to 10 years," said Simone Incontro, head of Vinitaly's Shanghai office, who just wrapped a three-city Italian Wine Roadshow in China. Vinitaly is one of the most important Italy wine exhibititors.
He said in 2018, he has seen a 34 percent increase in trade professionals from China compared to 2017, and a growing number of Italian wine producers, brand ambassadors and exporters going to Chinese cities that were not familiar to foreigners.
He thinks Italian wine was a "comeback kid" in China starting in 2017, as sales have been growing and Chinese consumers are taking an open-minded attitude to alternative tastes.