Report finds imported goods demand strong, not fully met
Share - WeChat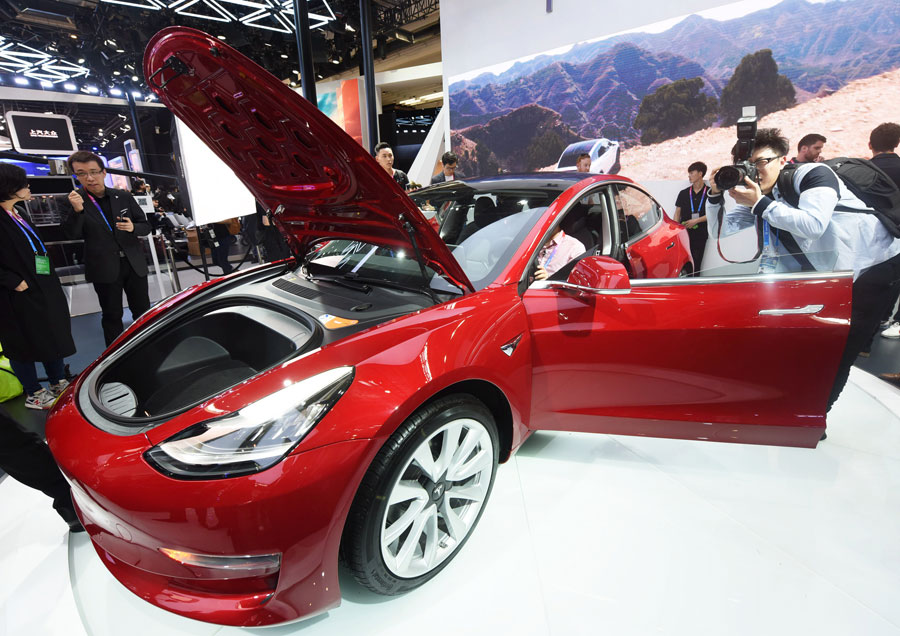 Demand remains strong for imported products in China, especially food and beverages, cosmetics, automobiles, watches and accessories, maternal care products and jewelry, driven by the country's ongoing consumption upgrade, a new report said.
According to a report released by the Ministry of Commerce, imported goods are an important part of the domestic consumption market, especially from a retail perspective, with a fourth of the surveyed 1,018 retailers claiming that nearly 50 percent of their revenue came from imported products. About 39.2 percent of the companies indicated that brands are the decisive factor in their choice of what to import, followed by aspects like safety, price, design and materials.
Over 85.5 percent of the surveyed companies indicated that they would maintain the current volume of imports next year, while 7.2 percent said they would increase the shipments, especially in categories like food and beverages, sportswear, maternal care products and cosmetics.
The food and beverage sector showed the strongest need for imported goods, with over 10 percent of the companies keen on expanding imports of wine, fruit, beer and health supplements.
Meanwhile, 76.8 percent of consumers said in certain areas domestic supply failed to meet demand, including fresh milk, health supplements, fresh seafood and fruit. Some 29.7 percent of consumers said they would buy more imported food and beverages.
The growing appetite for quality imported food has opened a wide market for foreign exporters in the food and beverage industry.
"The Norwegian Ministry of Fisheries is planning to increase the value of its seafood exports to China to 10 billion yuan ($1.5 billion) by 2025," Sigmund Bjorgo, Norwegian Seafood Council's director for China, said during the Norwegian Minister of Fisheries Per Sandberg's recent visit to China in May.
Simone Incontro, general manager of Vinitaly in China, an Italian wine exhibition brand, said he sees great potential in the market, as the company is hosting a growing number of expos in China.
"Italian wines and sparkling varieties such as Moscato d'Asti and Prosecco are seeing better sales numbers and we are starting to showcase a new wave of south Italian wines from Apulia and Sicily," he said. Vinitaly is planning more roadshows of Italian wines next month in China.
Maternal care products have also been gaining in popularity due to surging demand. Over 78.8 percent of the consumers surveyed felt that the current supplies of imported baby milk powder failed to meet the demand. Around half of them thought the market needs more choice in baby food and diapers.
Foreign exporters of consumption goods can also anticipate beneficial tariffs next year, as the commerce ministry said late last month that it was contemplating steps to bring down tariffs on partially imported consumption goods.
On May 22, the Ministry of Finance said it would bring down tariffs on vehicles and auto parts, with the 25 percent tariff on 135 items and 20 percent duty on 4 items to be slashed to 15 percent from July.