Top 12 bizarre museums around the world
Share - WeChat Editor's pick:
May 18 is International Museum Day, a time when museums around the globe hold activities to celebrate the festival. Do you have plans for your Museum Day visit? Here we have selected the world's top 12 most bizarre museums, where you can have a truly unusual experience. Let's take a look.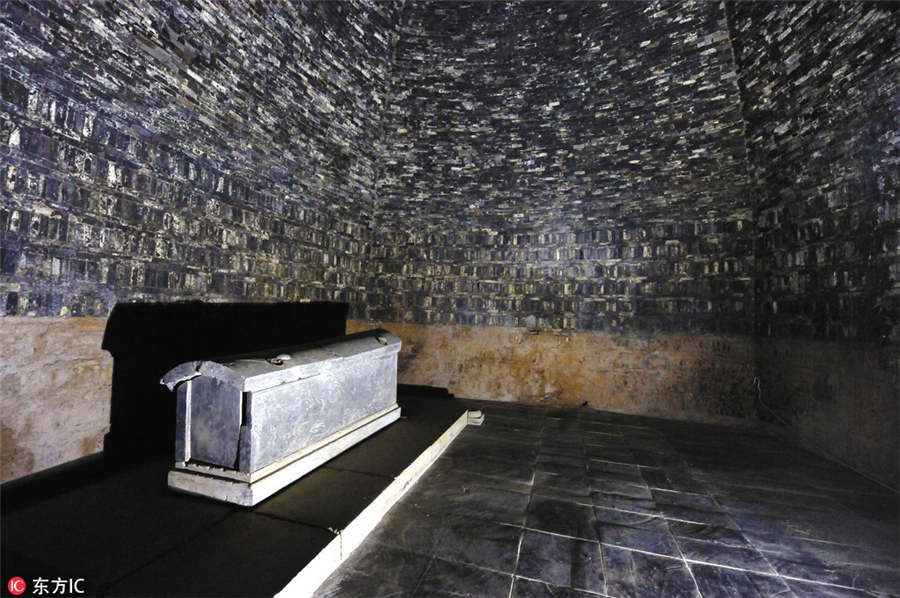 Luoyang Ancient Tombs Museum
The Luoyang Ancient Tombs Museum is devoted to the display of ancient Chinese tombs. The museum is located on 3 hectares covering Mang Hill, a historic burial ground in Luoyang city, Central China's Henan province.
Established in 1984 and opened to the public in 1987, the museum sits in a complex of grand buildings in the architectural style of the Han Dynasty (206 BC-220).
The museum has two sections, one under the ground and the other above ground. The aboveground portion features models of tombs from the Stone Age to the Han Dynasty, as well as restored funerary objects and displays of funeral rituals. The underground portion contains 22 tombs from Henan province. These tombs, shown in three halls, belong to the Han, Wei (220-265), Jin (265-420), Tang (618-907) and Song (960-1279) dynasties.
The tomb of Emperor Xuanwu of Northern Wei is the highlight of the museum, as Luoyang was the capital of the Northern Wei Dynasty from 493 to 534.